Naval radar surveillance
Our radar is the only radar sensor providing simultaneous small target detection and helicopter guidance.
Our SCANTER X-band Navigation, Surface Search and Short-Medium Range Air Surveillance Radar Systems are complete radar sensor systems with proven small target detection capability to assist authorities in efficiently monitoring illegal activities such as drug trafficking, smuggling, illegal immigrants, piracy, illicit fishing, terrorism, etc. It is perfectly suited for high-definition ship navigation, sea surface surveillance and short-medium-range air surveillance.

At an affordable price, the SCANTER radar systems are specifically designed to enter service where the commercial marine radar fails to meet the requirements for noise and interference rejection, signal processing, electronic interfacing, signal distribution, and resistance to a tough environment.

We have accumulated a deep and thorough know-how about radar sensor technology comprising advanced signal processing and high performance antennas specifically tailored for small target detection in rough weather conditions. Terma's SCANTER naval radar sensors are operational in navies worldwide.



The SCANTER naval radar systems comply with the justification and operational requirements on board naval vessels to:
Provide backup to primary surveillance radar system
Assist on-board tactical task functions
Helicopter landing control
Perform sea and short-medium range air surveillance with automatic target tracking
Provides versatile interface capability for all versions of C-Flex C2/CMS and other onboard display and control systems
Provide safe navigation for year-round operation.
Compared with systems with higher transmitter output power, the increased sensitivity and high dynamic range of the SCANTER radar system is advantageous, especially considering:
The need to minimize radar emission while optimizing target range detection
The avoidance of receiver saturation in case of jamming.
See video presentation of SCANTER 6000 and SCANTER 4102 below:
See video of Lynx helicopter performing impressive landing on ship in rough weather below: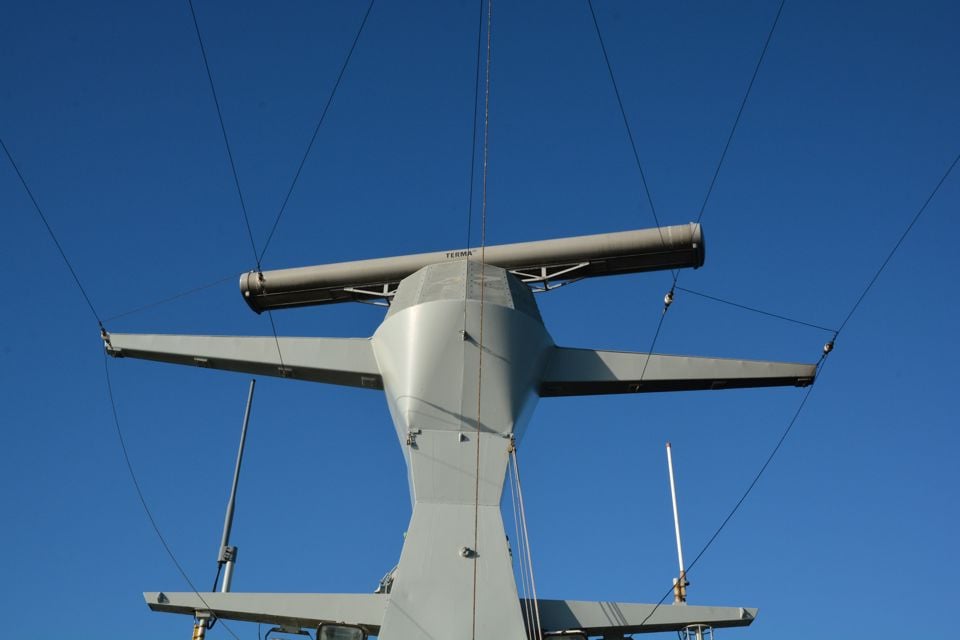 Terma Lifecare
Life-long Service & Support
All naval surveillance products are eligible for our industry leading service agreement. With Terma LifeCare you will: Minimize downtime and maximize your surveillance effectiveness, know the costs of hardware and software upgrades in advance, gain access to rebates on upgrades and system changes and get full transparency and knowledge of your system's lifetime cost
Need more details?
Then download our solution materials
Want to learn more?
If you have any questions about naval solutions, please get in touch with our expert.