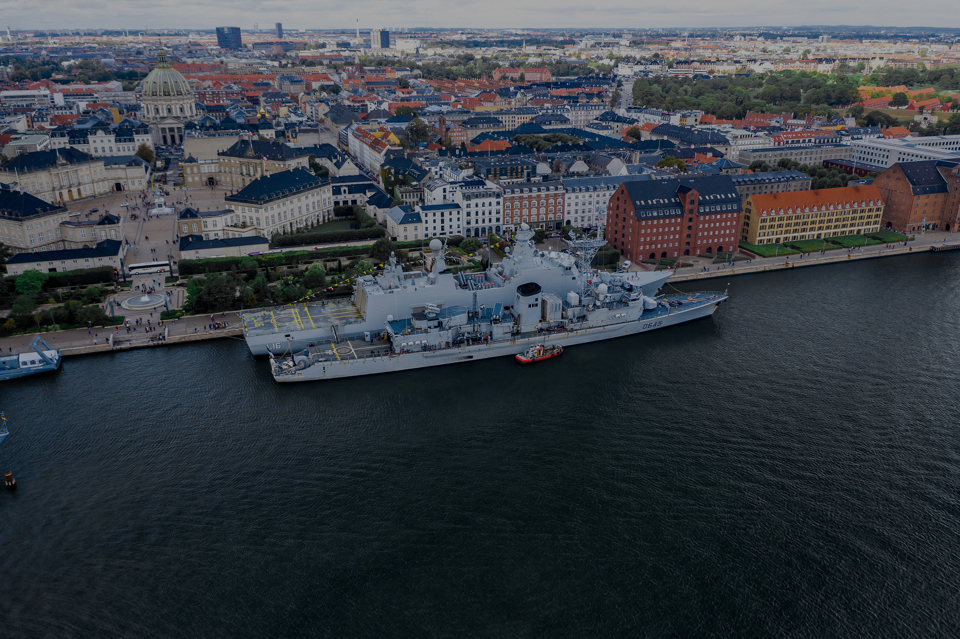 Ultra-fast and Accurate Decision Support
Harness the power of intelligence and let the right people get the right information — at the right time and in the right format.
Used by Allies, Verified by Reality
Our in-depth knowledge of data collection and processing from all military services gives you an advantage in sharing information — across platforms and between services and allied nations on joint missions.
All our solutions for decision support have been fielded and tested in real-life scenarios. By choosing a mission-proven solution, you and your personnel can have full confidence in the information and recommendations from your command and control system.

Our data-crunching decision support systems come with sophisticated rule engines that allow operators to seamlessly apply rule sets while still operating the system.
Discover Our Capabilities
Centralized Control and Decentralized Execution for Intelligent C4ISR
Our C4ISR systems, JIMAPS and CWS-Flex, are designed and optimized for de-centralized situational awareness and control. Share your situational picture with operators of a single division or with the entire brigade.

With our intelligent C4-system, obtain a complete air picture for all operational levels. Threats are prioritized, leaving operators with more time for appropriate response.
Evaluation of Complex Situations and Hostile Tracks
Real-time situational awareness becomes a reality with our track management capabilities. This forms a common operational picture based on the information received from all available sensors and data links. Operators receive simultaneous, coordinated situational awareness, all in real-time. And the result? Simple, informed and timely decisions.
Common Operating Picture
Benefit from a common operating picture. This goes across strategic, tactical and operational units. The capability allows for better situational understanding and better decisions. The common operating picture allows for everyone to be on the same page, and the quality of collaboration is tremendously enhanced.
Intelligent Prioritizing of Target Candidates
Intelligent prioritizing of target candidates provides a thorough understanding of the situation at hand. With the system automatically planning and recommending engagement, operators can focus on making timely decisions based on accurate information. At Terma, we call this the decisive edge.
Optimal Allocation of Weapons
Our system automatically provides the optimal allocation of weapons, recommended in order to obtain the highest probability of a successful shoot down.

By automating the tedious tasks of data collection, processing and resource allocation, the OODA-loop is vastly accelerated and allows operators more time to react.

With our AI-assisted C2-automations, your personnel get timely and accurate decision support, no matter the situation.

Capabilities that Ensure Qualified Decision Support
Intuitive Collection Management and Information Requirement Management (CM & IRM)
Secure Joint Intelligence Cloud
A platform for network-centric warfare
High interoperability with NATO Standards
Fused real-time situational awareness within the ISR domain utilizing advanced 3D GIS technology
Forensic exploitation of historical data using state-of-the-art data indexing
Lightweight analysis capability for fast and reliable reporting, information dissemination utilizing NATO standards
Advanced processing that reduces operator workload utilizing image processing and machine learning
Rule-based actions for automatization of surveillance tasks
Collection management and information requirements management
Related Solutions
Our solutions for decision support create value in the following areas of application: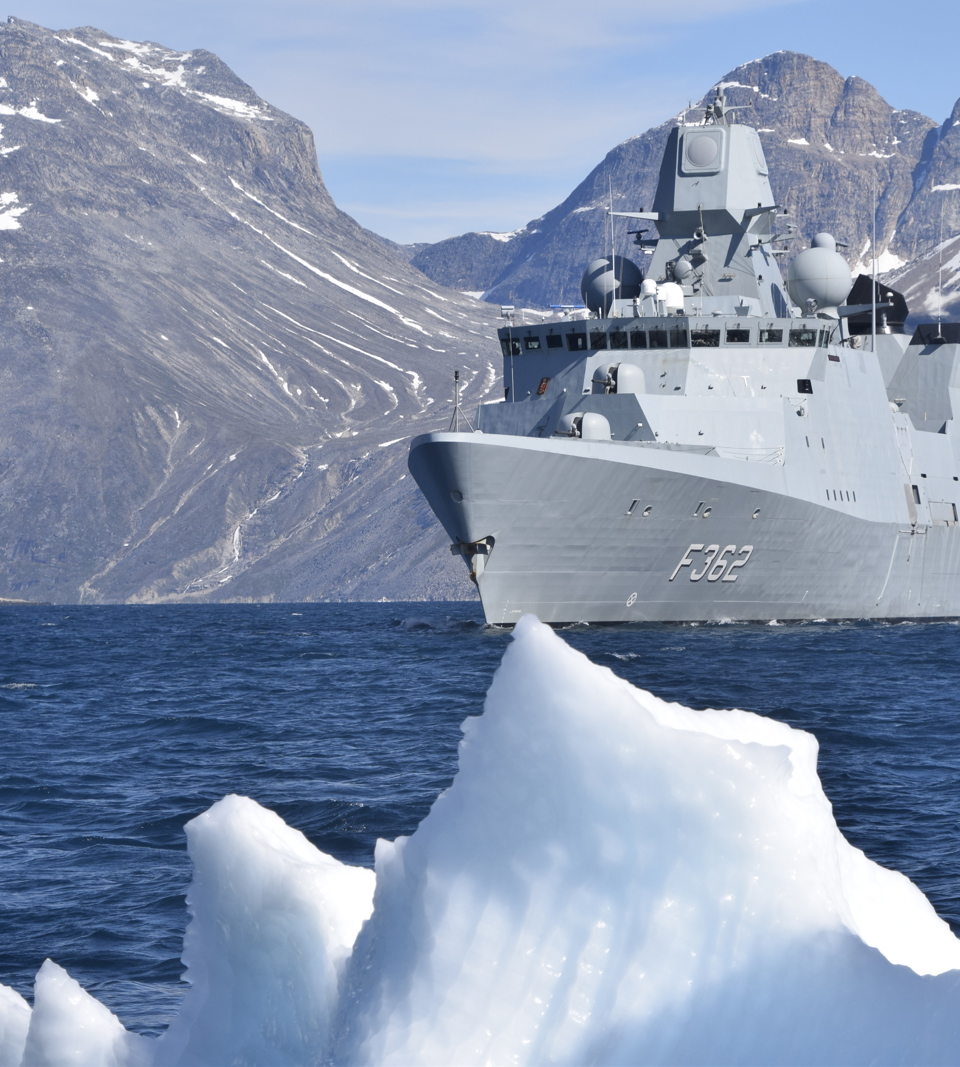 Royal Danish Navy
Naval Combat
Automatized decision support is widely deployed and valued within the field of naval defense, supporting allied navies in protecting their nations.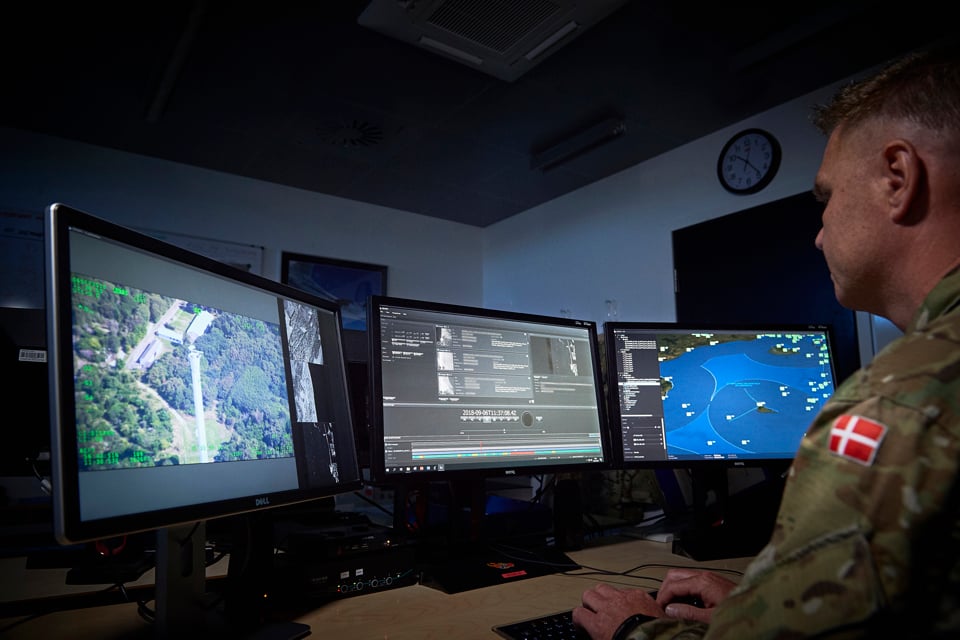 Joint ISR
Our decision support systems are at the foundation of our Joint Intelligence, Surveillance and Reconnaissance solutions.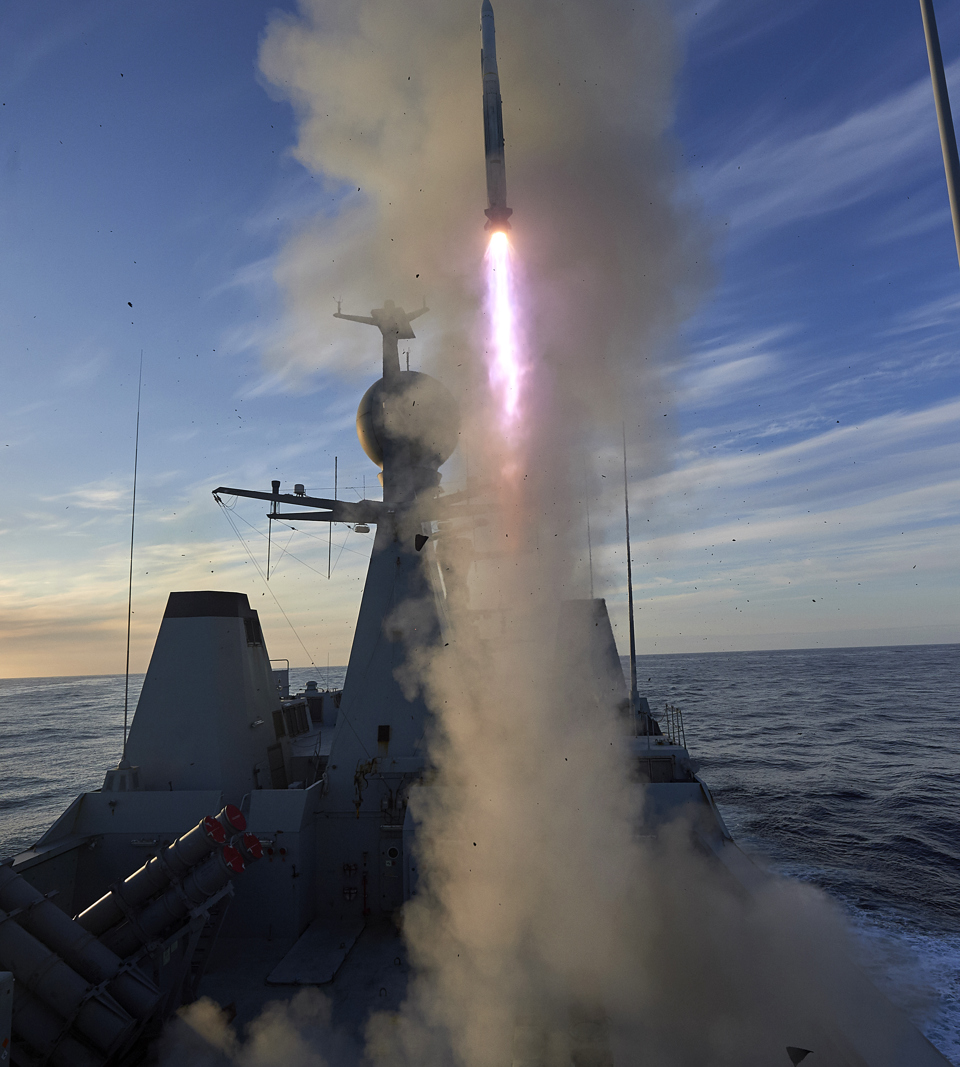 Henning Jespersen-Skree, Royal Danish Air Force
Integrated Air and Missile Defense
During airborne combat, our decision support systems provide pilots with the perfect balance of automatic protection and full control.