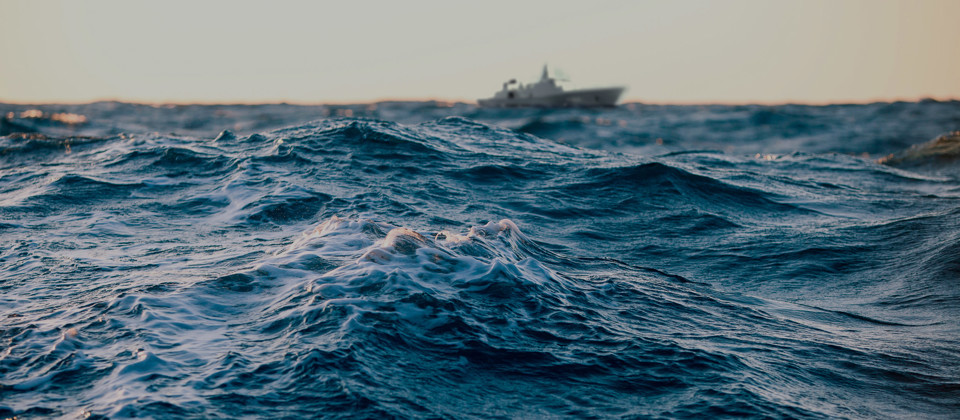 Complete Situational Awareness
At sea, small objects easily hide among the waves. Only with complete situational awareness will you stay proactive in a threat environment.
No Target Shall Pass Undetected
With our naval surveillance solutions you can rest assured that no violation or threat will escape your attention – no matter the weather conditions.
The methods of smugglers, pirates and other violators at sea are becoming increasingly more sophisticated. To maintain a full situational overview of your national territorial waters and economic exclusion zone, your vessels need a naval surveillance system that is equally advanced. At Terma, we have developed a naval surveillance system that provides your navy with a second to none ability to be vigilant and proactive against any threat or illegal undertaking both on the surface and in the air.
Proven and reliable provider of mission critical surveillance solutions for navies around the world
Unparalleled small target detection and best-in-class clarity of radar image
Modular systems architecture that ensures full compliance with application requirements, specific customer needs and price ranges.
Proven Supplier of Mission Critical Naval Surveillance
For more than 60 years, we have equipped allied forces around the world with mission critical surveillance solutions. Today, more than 3,000 Terma radars around the world provide safety and security in applications where failure is not an option.

At Terma, we believe in operators deserving only the best and flexible solutions, and therefore C-Flex Product portfolio easily integrates with any existing third-party equipment preferred by the operator

With unparalleled coverage and clarity, we have developed radar solutions for every conceivable surveillance operation. Our naval surveillance solutions in particular prove their effectiveness on live missions every day.

Our systems serve on patrol boats protecting the littoral and the busiest seaports in the world, Corvettes and frigates fighting piracy, drug trafficking and protecting sovereignty at sea.
Common Operating Picture Across All Platforms
As threat environments become increasingly complex, a common operating picture across all platforms becomes an essential part of tracking down and defeating your enemy.

Our range of surveillance radars will contribute significantly to creating the Common Operating Picture and are fully compliant with international cooperation protocols to share its radar data with any type of C2/C3/C4ISR system – from legacy systems to modern combat management systems.

With our surveillance systems operating on your naval vessels, you are certain to always stay in the know with real-time situational awareness and a common operating picture.

Supporting organic helicopters in operations and landing approach
The complexity of maritime operations demands a versatile surveillance system. Consequently, our naval surveillance radar system is the only one on the market that will provide you with these collective capabilities:
The world's best small target detection
Effective helicopter tracking, close-in and landing control
Complete situational awareness with air and surface threat recognition
All these attributes combined will fulfill the naval surveillance needs of tomorrow.
Future Ready Naval Surveillance
At Terma we acknowledge the need for constant improvement.

Therefore, our naval surveillance and reconnaissance solutions are, to a large degree, software-based. This means that upgrading your equipment with new capabilities is easy and cost-effective, as upgrading will rarely require major changes to the hardware installed on your vessels.
Modular solutions for Maritime Surveillance
The surveillance requirements of naval vessels vary between platforms and from operation to operation. Therefore, our naval surveillance solutions are built modularly, so you can design a perfect solution for your needs.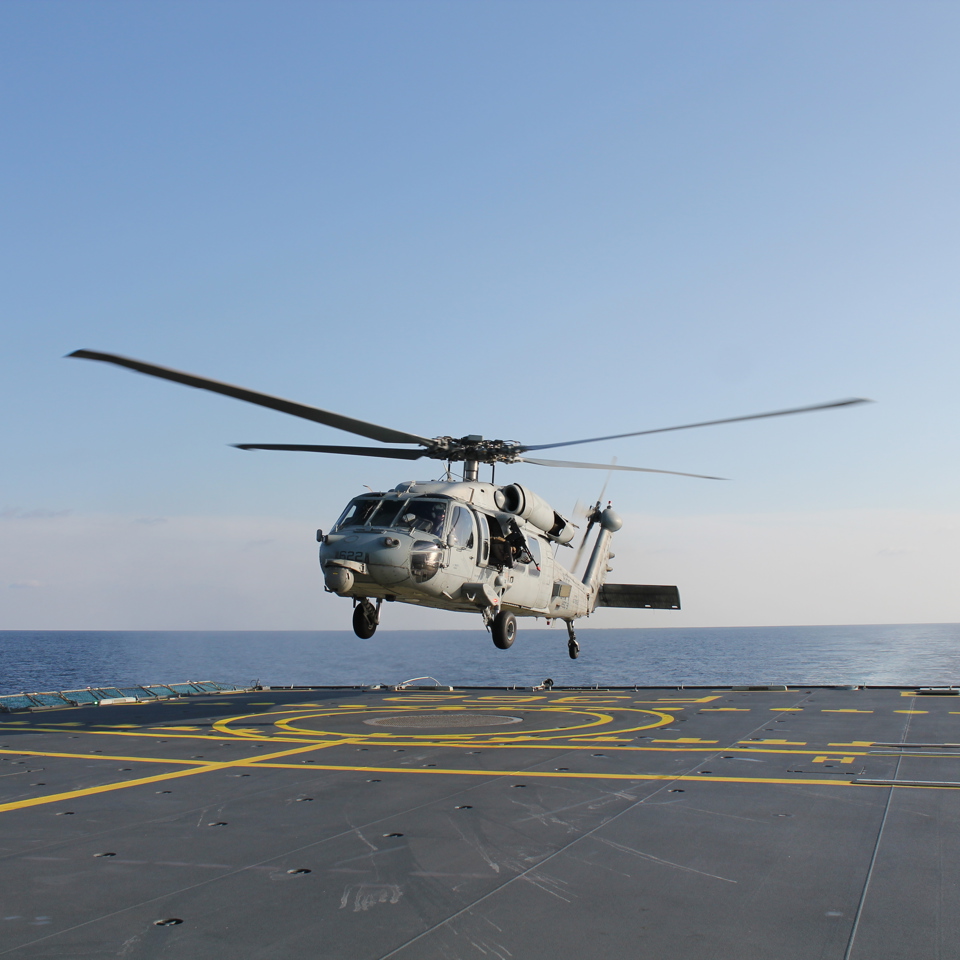 Royal Danish Navy
Naval radar
Full Awareness of Surface and Airdome
Experience a radar image with unparalleled detail and let no acute incident pass undetected. Our SCANTER radars provide any naval platform with superior radar coverage and situational awareness at up to 96 nautical miles.
Naval Radar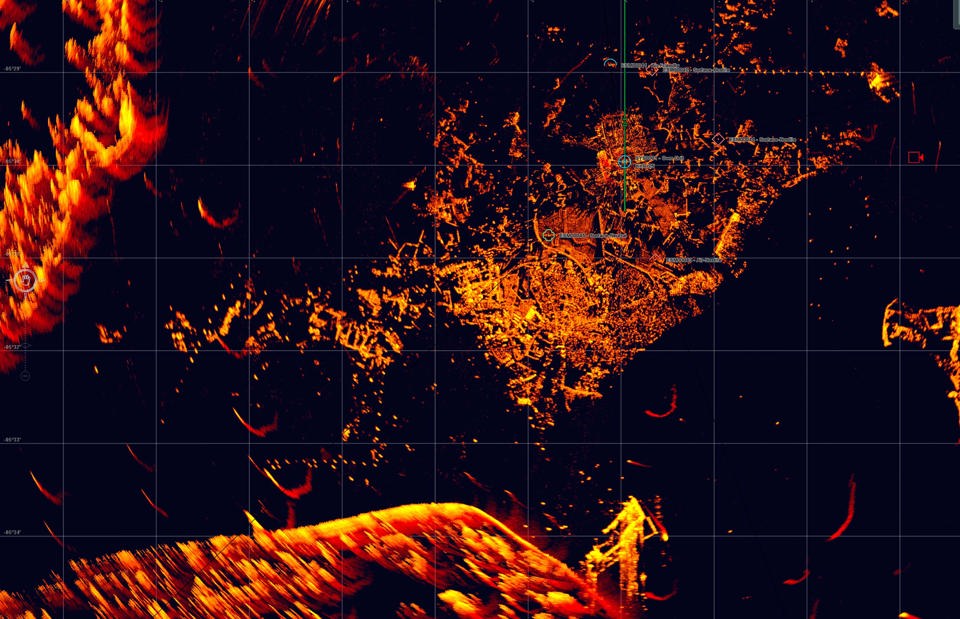 C-Flex Radar Display
Intuitive operator interface
Vigilant naval surveillance is not just about seeing everything out there. It's about identifying and focusing on only the activities that require your attention. With C-Flex Radar display, you sort action from distraction.
Learn about C-Flex Patrol
Contact us
If you have any questions about our Maritime Surveillance solutions, please send us a message.

Steffen Fog, Royal Danish Navy
Terma LifeCare
Life-long Service & Support
All products are eligible for our industry leading service agreement, Terma LifeCare. With Terma LifeCare you will minimize downtime, get hardware and software upgrades at reduced and known costs, get full transparency and knowledge of your system's lifetime cost and much more.
Want to learn more?
If you have any questions about naval solutions, please get in touch with our expert.