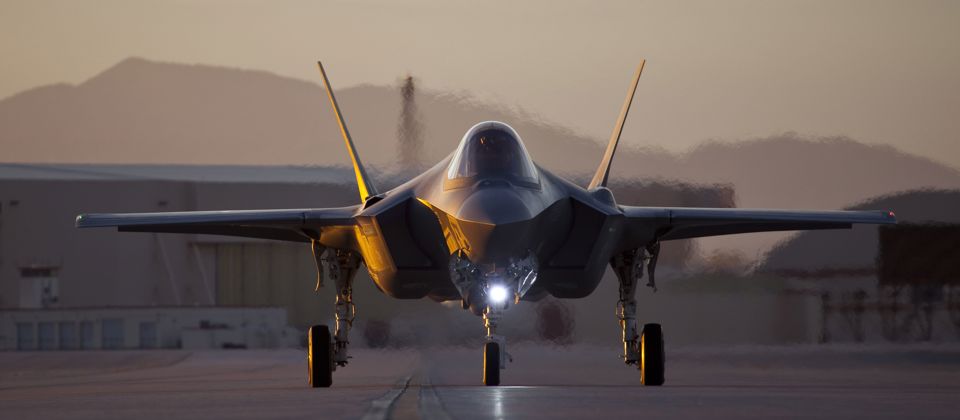 Lockheed Martin by Darin Russell
Lockheed Martin Internship
Are you looking for an experience of a lifetime?
Unique opportunity
Are you looking for an experience of a lifetime, with immense opportunities for both personal and professional development, and are you ready to spend 5 months at Lockheed Martin Aeronautics' impressive production facility at either its Fort Worth, Texas or Atlanta, Georgia location? Then make sure to apply for becoming one of our next interns.
The program is open to engineering students enrolled at a Danish university and currently studying for their master's degree. Working at a modern high-tech factory requires a diverse range of talents, these includes but are not limited to mechanical engineers, material and process specialists, data scientists, robotics wizards and many more. The internship is paid and runs from January until June. You will be part of a group of 8-12 interns who will travel and live together, so strong interpersonal skills and the ability to share a fridge, bathroom, and cleaning duties will come in handy.
The challenge
We offer the internship of a lifetime. Get ready to have your career kickstarted with this unique internship at Lockheed Martin Aeronautics in Fort Worth, Texas or Atlanta, Georgia. Here, you will have the opportunity to work on the fighter jet of tomorrow, the Lockheed Martin F-35 Lightning II.

Forming the backbone of many of the world's future air forces, the F-35 multirole fighter aircraft is to be produced in numbers exceeding 3,500. Take part in the massive engineering challenge of increasing production rate, improving workflow, and securing quality to ensure delivery, dependability, and cost reduction with global impact.

To experiencing one of the most advanced production lines in the aerospace industry, you will learn from the best as you participate in projects, complete courses, interact with mechanics and fellow engineers, and interact directly with the aircraft. Apply for this internship to learn skills beyond those taught in the classroom.
You as a person
With the internship being based in the US, you are of course fully proficient in English, both oral and written. You will be exposed to the international culture of Lockheed Martin Aeronautics as well as being a part of the local community, and the opportunities for cultural and social experiences will only be limited by your own interest, ability to have an open mind, and engage with new people.

Working within the security industry, it is also important that you have a sound understanding of the importance of company procedures and when to ask before acting.
The internship
The dynamic and innovative aerospace industry is where attention to detail, high requirements, safety, and attention to cost are the keywords. In April 2022 we will publish the internship positions for the 2023 internship program. You will be able to find open internship positions within the three following job categories described.
Production Continuous improvement
As a production continuous improvement intern you will be involved in work related to quality and continuous improvement efforts to support work program quality projects, including the Wing and Sub-Assembly build areas. The role includes completing analysis and investigations to devise and implement methods and procedures for improving, testing, and evaluating the production processes.
Quality Engineering
Put your analytical engineering skills to the test in the Quality Engineering (Wing Assembly) or Quality Engineering (Final Assembly) department. You will conduct big data processing, discover trends, uncover root causes, and create solutions to reduce rework hours and defects – all with the goal to reduce the price of the aircraft. You will also have the opportunity to do lab experiments to obtain statistical data on solutions. As a quality engineer intern, you will get close up with the aircraft and get hands-on experience with the future fighter jet of the Royal Danish Air Force.

Quality Technologies
Quality Technology (QualTech) is a new, multidisciplinary department that investigates how to apply new innovative technology to quality assurance to reduce inspection time. Examples include the development of drones (aerial, snakes, crawlers) that can inspect aircraft for defects using machine learning, 3D-printing of tools, and much more. You will work with mechanics on the production floor and in other engineering teams to transform their needs into new solutions. You will get the chance to combine mechatronics, programming, and CAD to develop and test solutions for the future of aircraft quality inspection – from idea to actual impact on the production.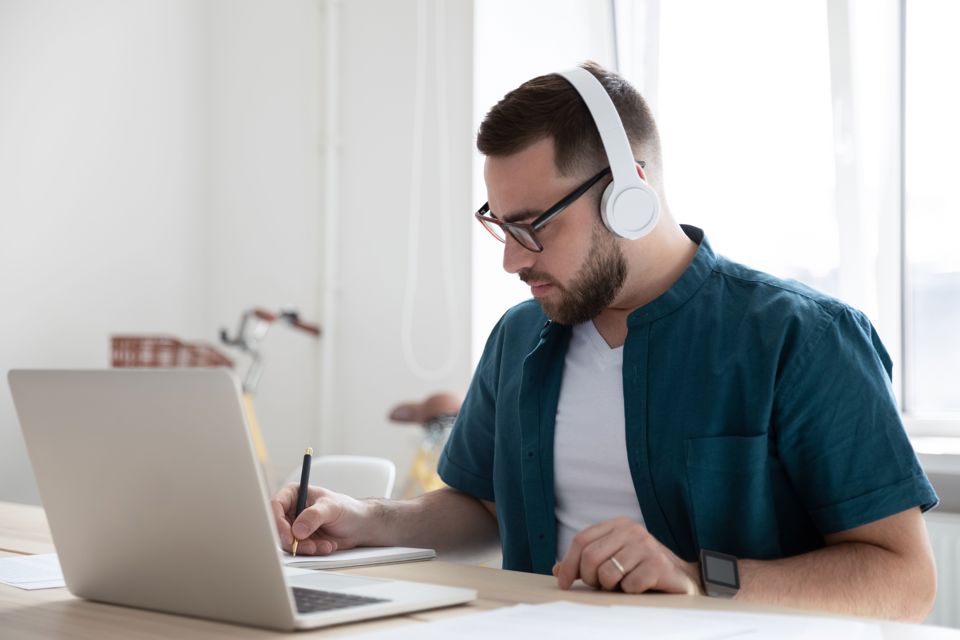 Materials
Internship reports
Our Lockheed Martin interns write and submit a report about their internship. Find some the reports from our previous interns.
Find reports
"My internship at Lockheed Martin gave me a unique perspective into the process and culture it takes to build a highly complex product without any defects. This is a perspective that I believe brings a lot of value to my work as an engineer and is a great addition to what you learn at the university."
Nils Toudal
Rate Transition Engineer intern at Lockheed Martin (2018) - today Materials & Processes Engineer at Terma
March - June: Application (online via terma.com) – include CV, application, and grades
June: Screening
June: Personal interview with Terma
June - July: Phone interview with Lockheed Martin (3 Managers from the departments in scope for the internship)
July: Contract incl. application for security clearance
August - November: VISA application
November: Information meeting and visit to Terma in Lystrup and Grenaa
November - December: Visit to U.S. Embassy in Copenhagen
January: Travel to the U.S., start of internship
June: End of internship
Apply
Send your application
We look forward to receiving your application in English, including your CV, grades transcript and picture.
Apply now
Questions?
Do you have questions related to recruitment in Terma, don't hesitate to reach out.