2023-05-26
Terma delivers continued solid results with a record order book
2022/23 was a robust year for Terma with continued growth and a record order book of 3.4 billion DKK at year-end, laying the foundation for a double-digit growth the coming years.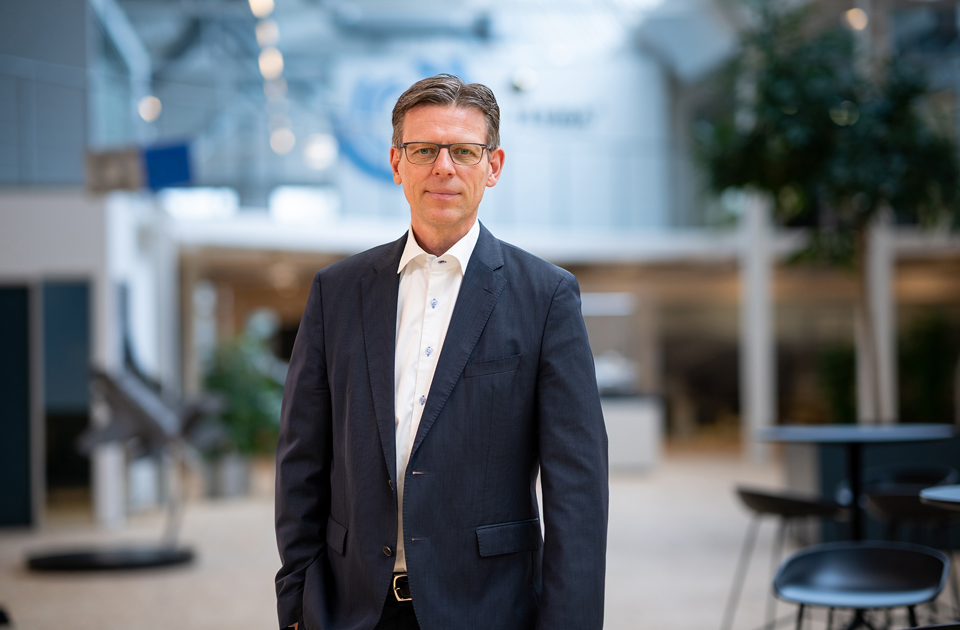 Terma's revenue grew by 3% to 2.3 billion DKK, while earnings before tax (EBT) increased 10% to 171 million DKK. The order book reached a record high result of 3.4 billion DKK at year-end, and as geopolitical tensions globally led to many countries to significantly increased investments in security and defense, Terma expects a further increase in order intake, and a double-digit growth the coming years.
"This year, we have underlined that Terma is a strong company, delivering robust financial results for the fourth year in a row, with continued and stable growth. The activity level has been very high in 2022/23, and we have never been busier in Terma," says Jes Munk Hansen, CEO at Terma, and continues:
"The last couple of years, we have been on a very important journey of revitalizing our product portfolio and improving our operating margins. This has enabled us to invest into our technology platforms facilitating future growth. Central in these investments are our activities within AI and Cyber."
Strategic Shift to Support the Danish Defence
As response to the uncertain geopolitical landscape, Denmark has, decided on a historical increase in the defense budget. With the new national strategy to increasingly procure Danish defense equipment and technologies, Terma has a special obligation to contribute and invest in solutions for the Danish Defence as Denmark's largest defense company.
"We are moving from being a systems supplier to taking on full responsibility as turnkey supplier of entire programs. The past year we have further developed our competencies and expanded our strategic foundation, and we are now ready to assume overall responsibility for a number of projects for Denmark and the Danish Defence," says Jes Munk Hansen.
Continued investments in AI and Cybersecurity
Terma continues to invest in innovation and new solutions, and Artificial Intelligence (AI) and Cybersecurity have the last year been focus areas for Terma. Data is playing a vital role in a modern defence, and with the current geopolitical development and uncertainties it has become even more important to collect and manage data fast.
"AI will play a central role in all future defense technology - and Terma are at the forefront of this. It is a prioritized technology area for us, one that we've invested in over the last years and importantly already have operational experience with," Jes Munk Hansen comments.
Read our annual report here and find our other reports including previous reports here.

Who we are
Terma in Brief
The Denmark based high-tech Terma Group develops products and systems for defense and non-defense security applications; including command and control systems, radar systems, self-protection systems for aircraft, space technology, and aerostructures for the aircraft industry.
Learn more about us
Press contact
Questions?
Get in touch with our press and communications department
Get contact details