2022-05-31
Terma delivers record result
2021/22 was a continuation of last year's growth, as Terma announces the annual results reporting the best result ever for the second year in a row. Revenue reached a historical 2.2 billion DKK.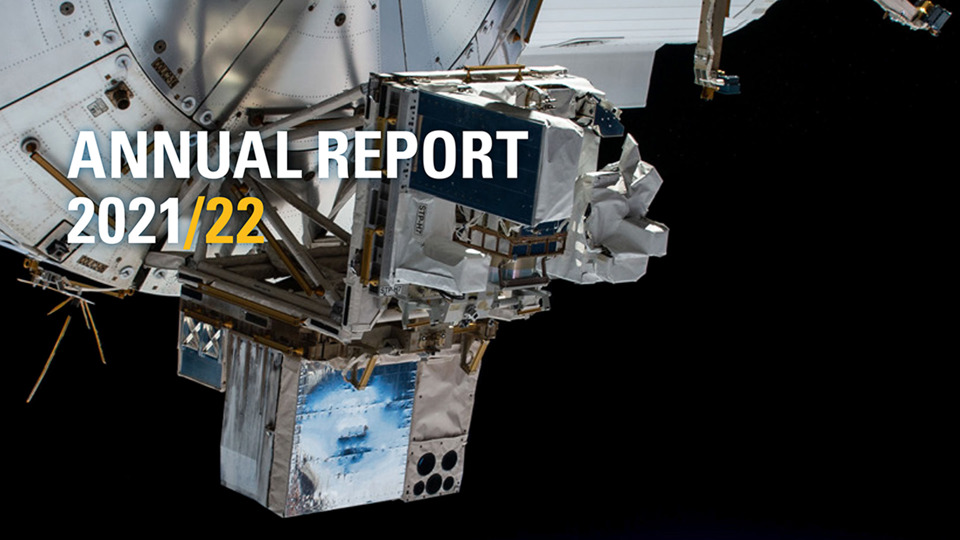 May 31, 2022, Lystrup: With a record high revenue of 2.2 billion DKK and a corresponding high earning, Terma saw a growth of 6%, and an EBT of 155 million DKK – 13% better than 2020/21. And with an order intake of 2.3 billion DKK, resulting in an order backlog of 3.3 billion DKK, Terma is looking into a continued robust business base in 2022/23 and following years.

"I am proud that we have achieved this strong and record high result in a year that was once again influenced by Covid-19. This result underlines our strong and diverse portfolio, and proves a company very well equipped for the future," CEO at Terma, Jes Munk Hansen, says.

The F-35 program – and an outstanding performance at the factories – continues to be a key factor in Terma's growth. "The credit for this year's strong result goes to our dedicated employees across the world. The pandemic has caused disruptions in all markets, but thanks to great teamwork, we have managed to keep the production and business going. A big thank you to all Terma employees," Jes Munk Hansen says.

The U.S. continues to be the biggest market for Terma constituting around 60% of total revenue. 
Further investments in Space and AI
Terma is the biggest Space business in Denmark and have a leading niche within selected space technologies – including electronics, software solutions, and space engineering services. Terma is currently involved in several major space mission with European Space Agency (ESA), and potential business opportunities continues to be many. Space will be an even bigger focus area for Terma the coming year and the business area.

During 2021/22, Terma continued to invest in Artificial Intelligence (AI) and cybersecurity. In an increasingly digital environment, these are critical capabilities for Terma to support our customers. These capabilities will be crucial for future defense – including the Danish Defense – as missions and assignments are getting more and more data driven, and the data is only getting bigger and more complex.

"AI and cybersecurity are the future and a gamechanger in the defense industry. Terma has decided to invest even more in AI and cybersecurity the coming years, and we are launching an accelerator program focusing on business development and technology innovation in close engagement with customers," Jes Munk Hansen says.
Terma commits to support new Danish defense strategy
The Danish Parliament has decided to a historical increase of the Danish defense budget, and the new strategic agreement commits to greater involvement of the Danish defense industry and procurement of Danish defense equipment and technology. As Denmark's largest defense company Terma are committed to take on an even greater responsibility and invest in supporting the Danish government and the Danish Defense.

"Terma is Denmark's largest defense company and accounts for over 50% of the industry, and I believe we have a special responsibility to support the Danish government and defense with our competencies and through partnerships with the rest of the Danish defense industry," Jes Munk Hansen concludes.

Read our annual report here and find our other reports including previous reports here.

Who we are
Terma in Brief
The Denmark based high-tech Terma Group develops products and systems for defense and non-defense security applications; including command and control systems, radar systems, self-protection systems for aircraft, space technology, and aerostructures for the aircraft industry.
Learn more about us
Press contact
Questions?
Get in touch with our press and communications department
Get contact details