2023-06-14
Meet Terma at Paris Air Show 2023
Terma look forward to welcoming partners and customers at our booth at the 54th edition of the prestigious Paris Airshow. This year Terma will showcase our advance aerostructures, electronic warfare solutions and countermeasure systems alongside a full-size model of our Multi-Mission Pod for the F-35 Lightning ll.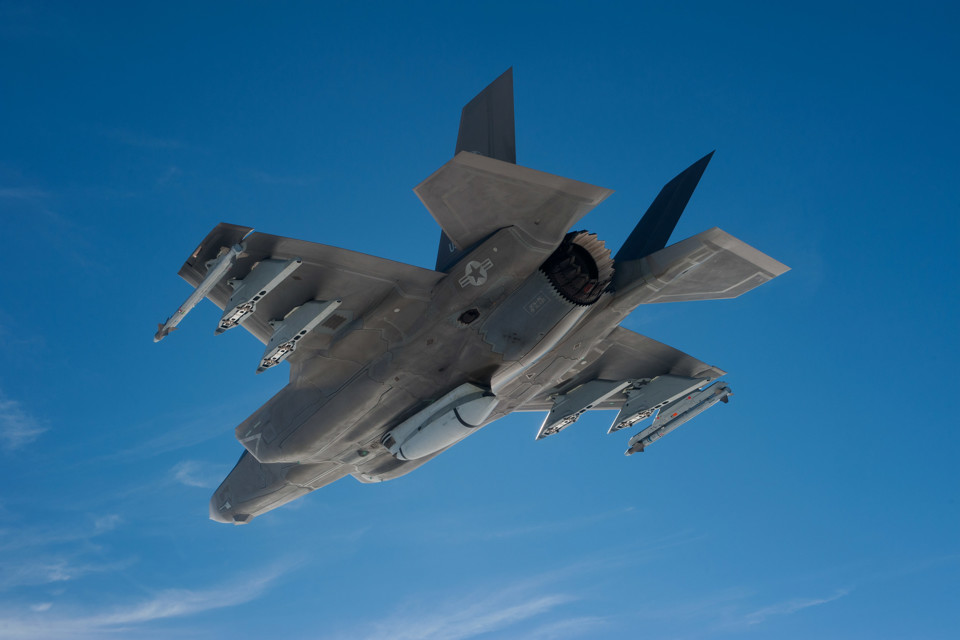 Terma is pleased to announce its participation in this year's Paris Air Show. Terma is excited to welcoming partners and customers at our booth at the 54th edition of the prestigious event, which will be the first since the COVID-19 pandemic. The Paris Air Show is scheduled to take place from June 19 to June 25 at the Paris-Le Bourget Exhibition Centre.
As a significant player in the aeronautics and space business, Terma is looking very much forward to be part of the Paris Air Show 2023, an unparalleled platform to highlight our innovative solutions, cutting-edge technologies, and commitment to excellence. The event serves as an ideal opportunity for Terma to engage with customers, partners, and industry experts, and to strengthen our global presence. Furthermore, the participation in the Paris Air Show 2023 underlines Terma's commitment to advancing the aerospace industry.
"Paris Air Show 2023 is widely recognized as a premier event in the aerospace industry. For me, it will be my very first airshow as EVP at Terma, but also my first airshow ever, and I'm very much looking forward to experiencing this magnificent event and pursuing the opportunities it offers", says Thomas Rosenkilde Anderson, Executive Vice President, Global Sales & Portfolio Management at Terma and adds:
"It is a platform that allow us to demonstrate our expertise, foster valuable partnerships, and further establish ourselves as an important innovator in the industry. We look forward to showcasing our cutting-edge technologies and discussing how they can enhance the future of aviation and defense."
Over 36 Years of Service within Electronic Warfare and Self-Protection
The Terma booth at this year's Paris Air Show, will feature a full-size model of our Multi-Mission Pod for the F-35 Lightning ll. We will provide insight on our advanced self-protection systems developed with artificial intelligence as supplement, Smart Dispensing, and our great capabilities within electronics manufacturing.
Our electronic warfare and self-protection capabilities have been in service for over 36 years with the US and allied nations. Whether equipping new platforms or sustaining current aircraft, we have been an industry leader in defensive systems that protect the warfighter and are reliably mission capable.
"We are thrilled to participate with a highly experienced and competent team from both our European and US offices headed by our CEO Jes Munk Hansen, Executive Vice President for Government and Partnerships, Steen M. Lynenskjold, and myself," Thomas Rosenkilde Andersson says.
Terma can be visited at Paris Air Show 2023 at Booth B 16 in Hall 4 to learn more about our innovative products and services. The booth can be found at Paris-Le Bourget Exhibition Centre on June 19-25. Terma executives and leaders, and specialists from our Aeronautics and Space divisions will be on-site to showcase our latest innovations, provide in-depth demonstrations, and engage in meaningful discussions about how our solutions can address the industry's evolving needs.

Who we are
Terma in Brief
The Denmark based high-tech Terma Group develops products and systems for defense and non-defense security applications; including command and control systems, radar systems, self-protection systems for aircraft, space technology, and aerostructures for the aircraft industry.
Learn more about us
Press contact
Questions?
Get in touch with our press and communications department
Get contact details