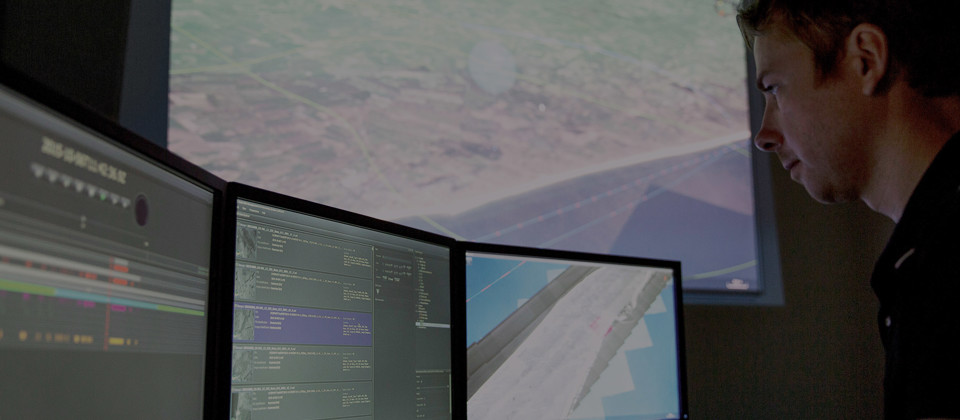 JIMAPS C4ISR suite
By providing the right information to the right person in the right format at the right time, JIMAPS gives decision makers a decisive edge.
JIMAPS is a versatile C4ISR platform that supports operational requirements in all sections of the intelligence cycle, ranging from a fully distributed Joint C4ISR System to smaller tactical ISR Systems. JIMAPS supports a range of data formats like video, track, GMTI, image, intelligence reports etc. The JIMAPS tool is compliant with relevant NATO Standards, e.g. Standard Library Interface, Secondary Image Format, Ground Moving Target Indicator, and many others.
Benefits
Joint ISR for Coalition Forces
Interoperability is essential when operating within a multinational coalition. JIMAPS serves as a platform for network-centric warfare, providing interoperability to Coalition Forces by utilizing open and well-defined NATO Standards, thereby enforcing the Joint ISR concept.
Big Data Processing
With more and more data collected from different sources, demands for processing and fusion of data is increasing. JIMAPS provides advanced data processing in order to support the operator in turning large amounts of data into intelligence products.
Decision Support
Utilizing assets and collection platforms with a holistic view of the battlespace allows for prioritization and optimization in support of the overall mission. JIMAPS provides intuitive Collection Management and Information Requirement Management (CM & IRM) with advanced decision support.
5th Generation C4ISR systems
The creation of a secure Joint Intelligence Cloud utilizing a network centric approach overlaid with operational concepts to operate in a multi-domain environment with fusion in mind provides the keystones in supporting 5th Generation warfighting.
License Based
The JIMAPS C4ISR Suite is offered through a modular subscription license concept that enables low life time costs and continuous development.
Coalition Shared Databases (CSD)
One of the key backbones of the JIMAPS C4ISR Suite is the implementation of STANAG 4559 also known as a Coalition Shared Databases (CSD).

Functionality
JIMAPS provides the following functionality:
Fused real-time situational awareness within the ISR domain utilizing advanced 3D GIS technology
Forensic exploitation of historical data using state of the art data indexing
Lightweight analysis capability for fast and reliable reporting
Information dissemination utilizing NATO Standards
Advanced processing reducing operator workload utilizing image processing and machine learning 
Rule-based actions for automatization of surveillance tasks
Collection management and information requirements management
Want to learn more?
If you have any questions about joint ISR, please get in touch with our expert.