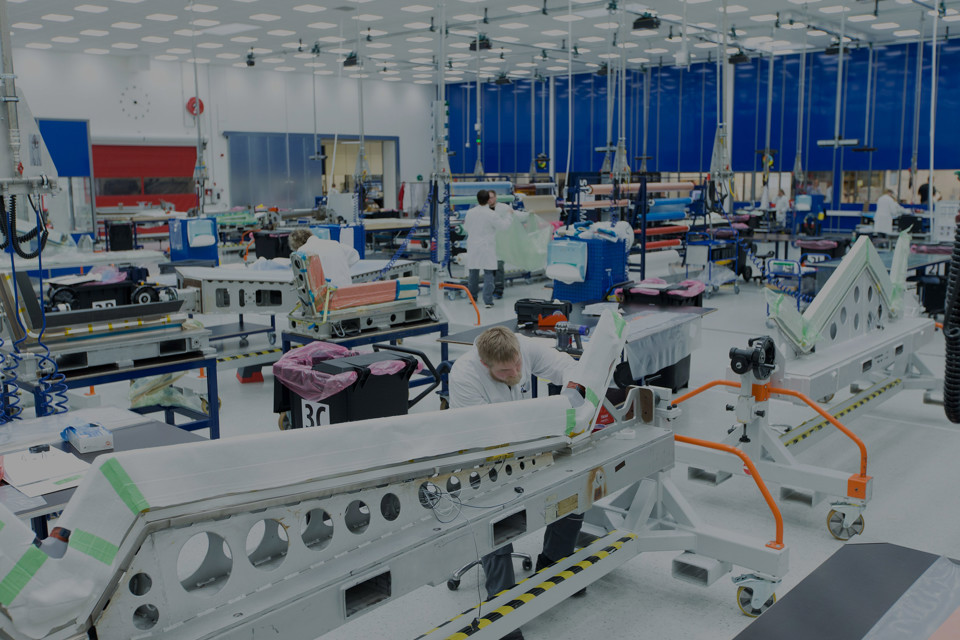 Complete In-House Manufacturing of Aerostructures
Take advantage of our cutting edge composite and metal aerostructures manufacturing capabilities.
Alternate Mission Equipment (AME)
Whether you are seeking our multi-mission pod for fighter jets or looking for uniquely designed AME, our pod and pylon manufacturing capabilities will meet your most stringent requirements.
At Terma, we develop and manufacture advanced aerostructures in both metal and composite materials. We provide high quality pods, pylons and other aerostructures built for extreme conditions. With all of our engineering, manufacturing and testing processes conducted in-house, we are an agile, low-risk supplier. At our state-of-the-art facility in Denmark, we work tirelessly to produce aerostructures and alternate mission equipment that will make your mission successful.
Discover Our Capabilities
Trailblazing Composites Manufacturing
Built with high-tech machinery and by expert personnel, our advanced composite are among the very best in the world. Our current composite aerostructure include numerous more than 70 parts for the F-35 joint strike fighter.

Our composite products include:
Leading edges for fighter jets
Flight Control surfaces
Engine components
Fuselage panels
In-flight opening doors
Missile components
Missionized pods
Tail skins and other empennage components
Ultramodern Metal Aerostructures
At our advanced metal machining facility, we produce military-grade aerostructures for fighter jets and other fixed-wing aircraft, helicopters and missiles. Among other structural parts, our product portfolio includes a wide range of pods and pylons. With precision milling and positive tolerances down to 0.001", we are able to meet even the most rigorous requirements.
Diligent, Non-Destructive FOD Testing
All aerostructures undergo meticulous Foreign Object Debris testing to ensure maximum quality. With our state-of-the-art x-ray and ultrasonic non-destructive testing facility, we make sure your aircraft stays safe when pushed to the limit.
Advanced Paint and Surface Treatment
Our in-house painting and surface treatment facilities in Denmark allow all composite and metal parts to depart fully completed from our factory. With all necessary approvals and process authentications, our capabilities include AMS-2770 heat treatment, Chromic Acid Anodizing, organic finishes, salt spray testing, Alodine 600 and 1200S of aluminum, and much more.
Paperless and Lean Production
Capable of working in a NATO Secure manufacturing environment, all of our composite and metal AME production processes are paperless. Paperless manufacturing also allows for LEAN manufacturing processes, and the entire production line is Six Sigma certified.

Facilities and Equipment
3,000 m2 clean room
Open-mold prepreg lay-up (2,500 x 3,500 mm)
Large autoclave capability
Advanced precision milling
Complete suite of NDT equipment
In-house paint and surface treatment facility
In-house tooling manufacture
Allies in Aerostructures Manufacturing
With more than 50 years of experience in aerostructures manufacturing, we are a trusted partner of major prime contractors around the world. Our current partners include: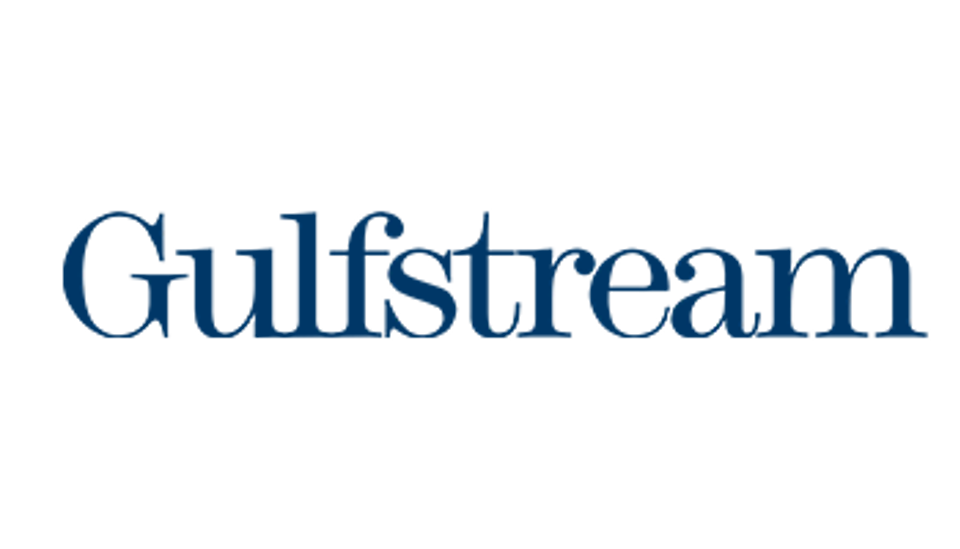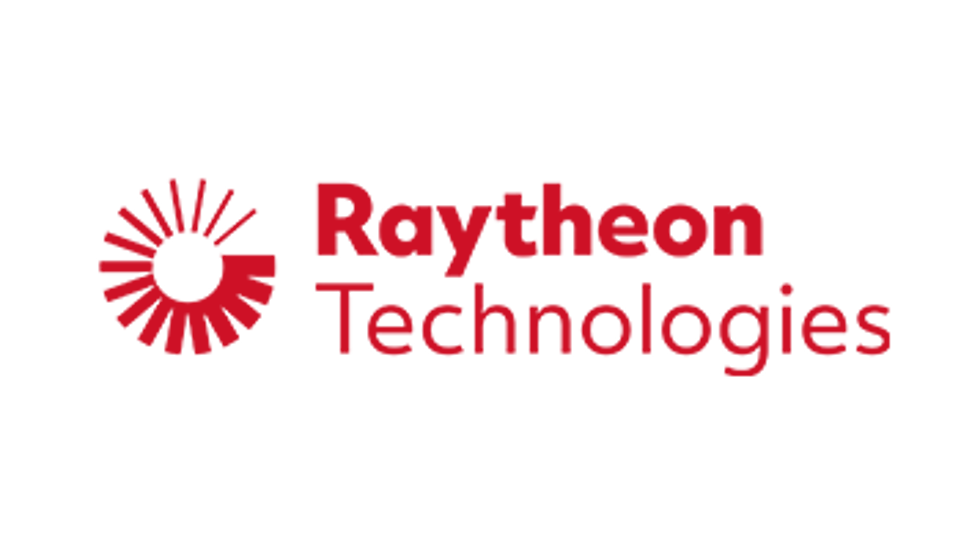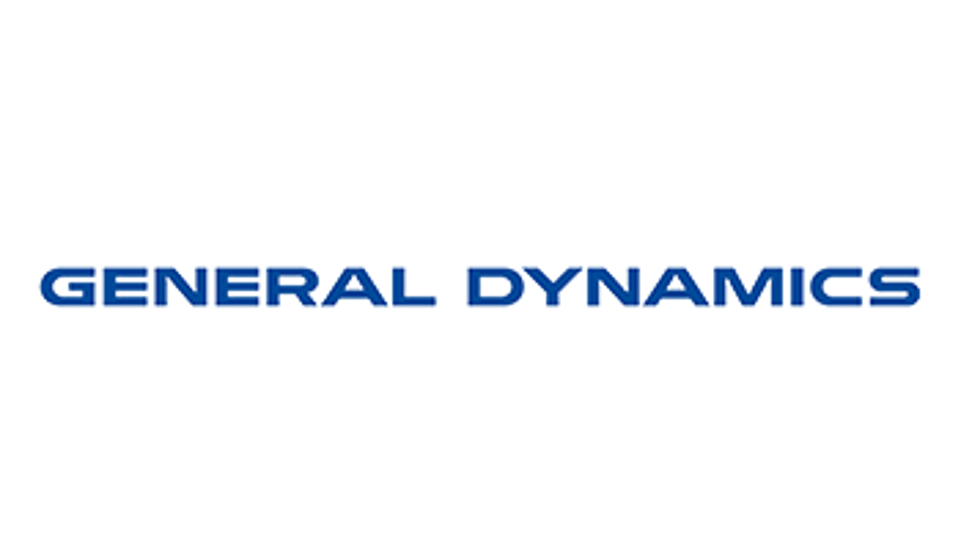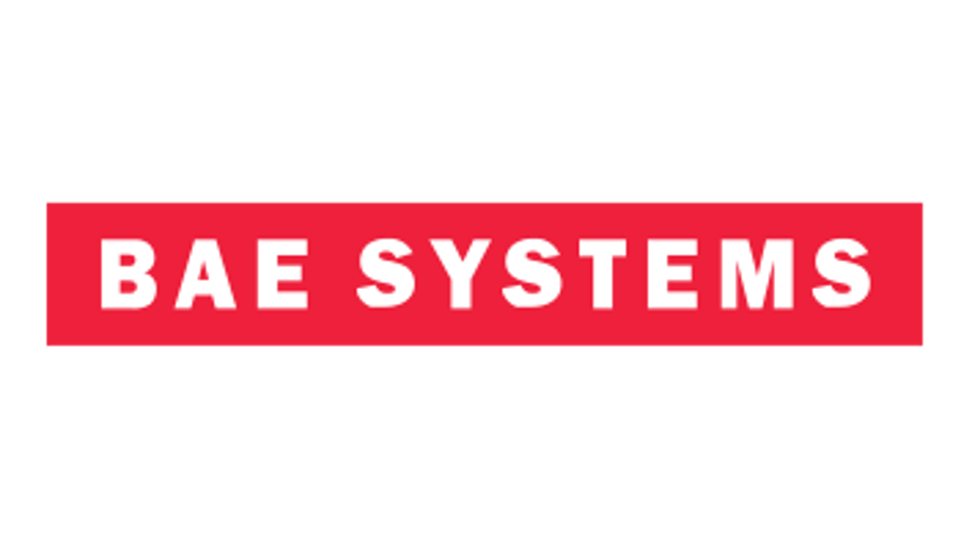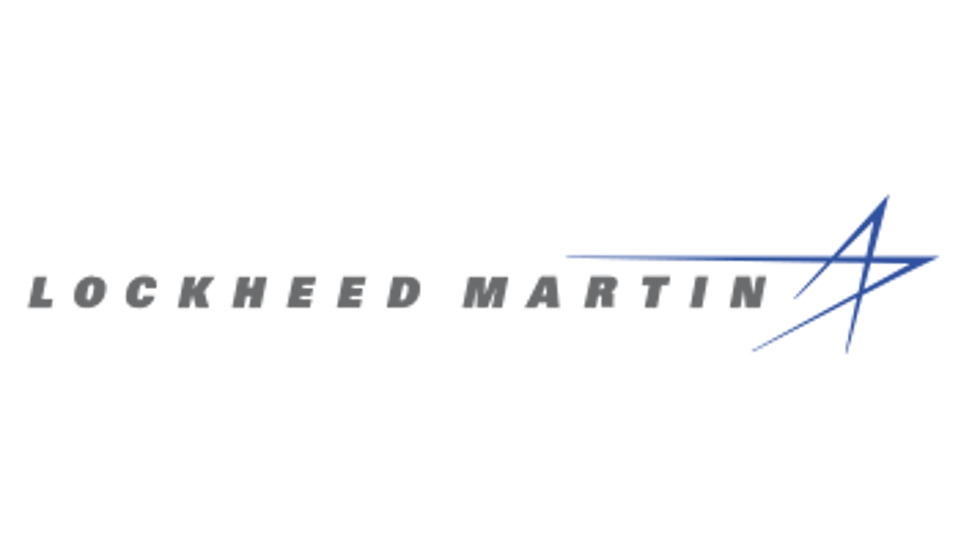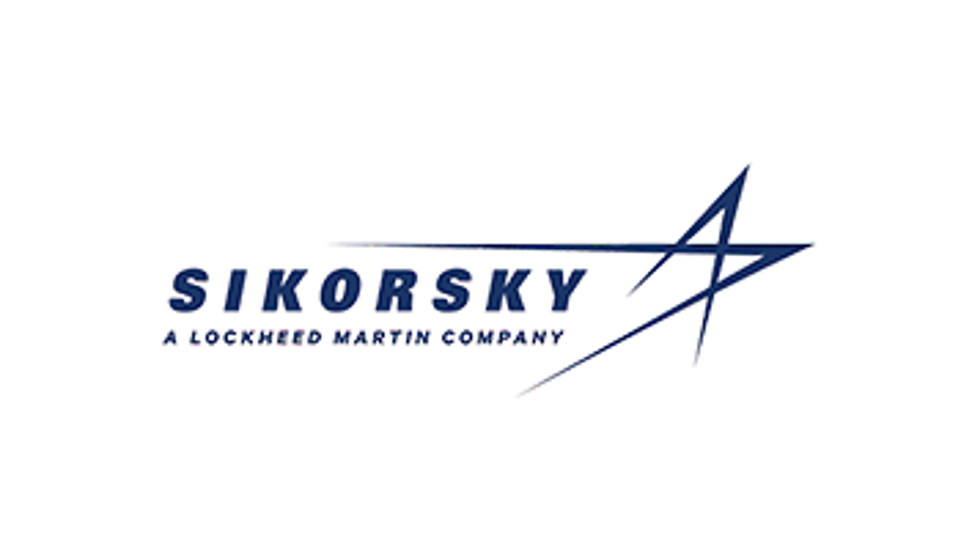 Related Solutions
While our manufacturing services handle an array of classified builds for customers worldwide, our factory is also responsible for designs and products of our own.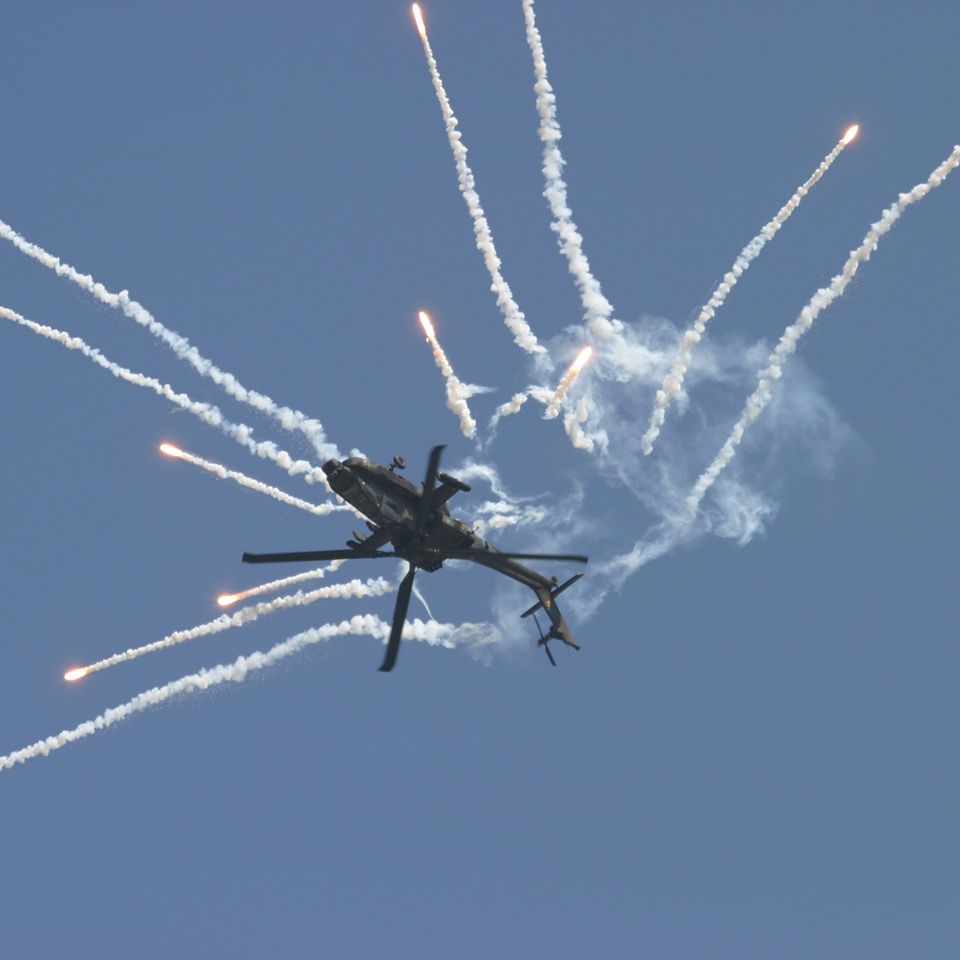 Ian Nightingale
Electronic Warfare
Self-Protection Systems
By modifying pods and pylons to match the mission and exact needs of the warfighter, we have become a preferred partner for allied air forces' and prime contractors' different airborne platforms, including the F-16 and F-35 strike fighter programs.
Learn more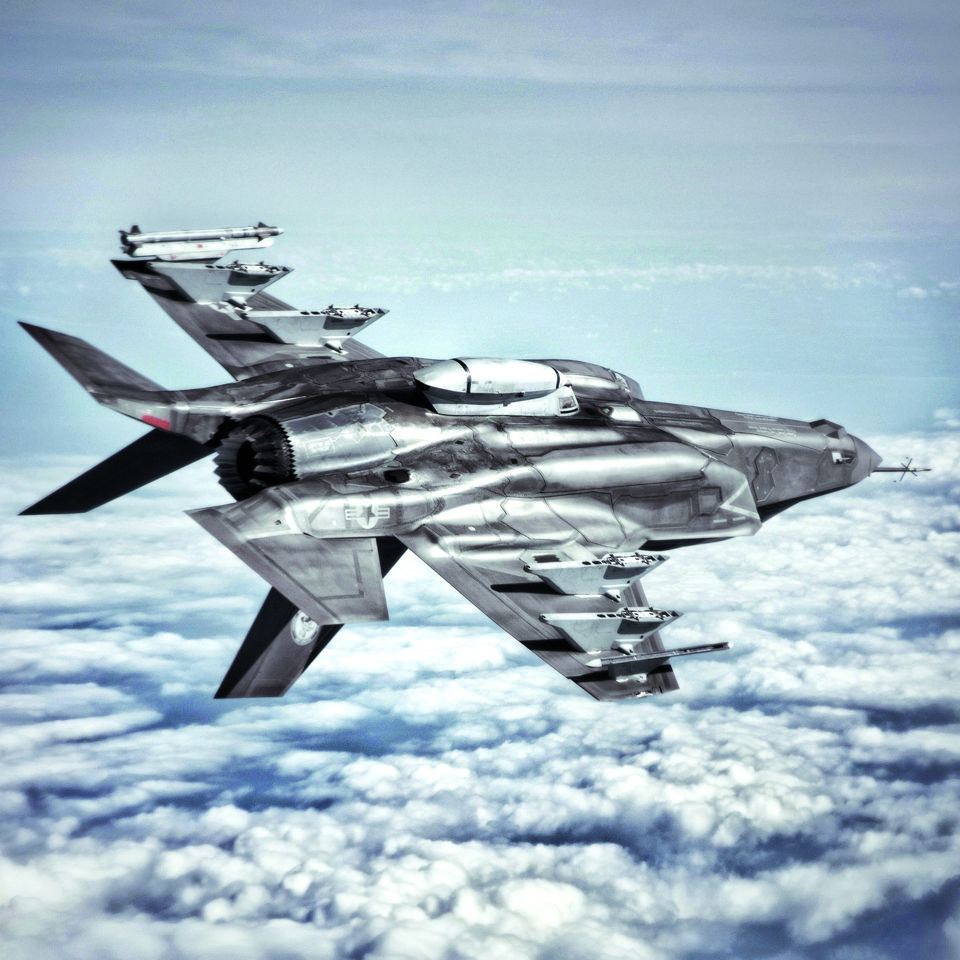 Lockheed Martin
Aerostructures
Expert, Lightweight Aerostructures
At Terma, we design for durability and lightness. Saving even a few kilograms can have a massive impact on performance when designing for airplanes and helicopters, and even more so when developing parts for spacecraft.
Learn more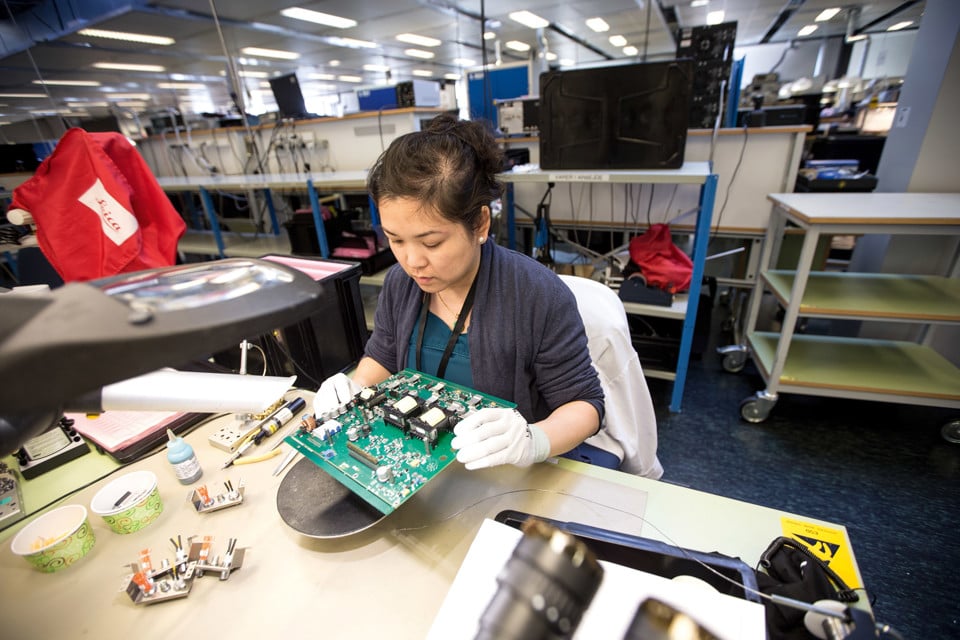 Capability
Electronic Manufacturing
At our state-of-the-art EMS facility, we produce high-efficiency and high-frequency electronic equipment. Our electronic manufacturing services are especially recognized for their military and aerospace capabilities.
Learn more