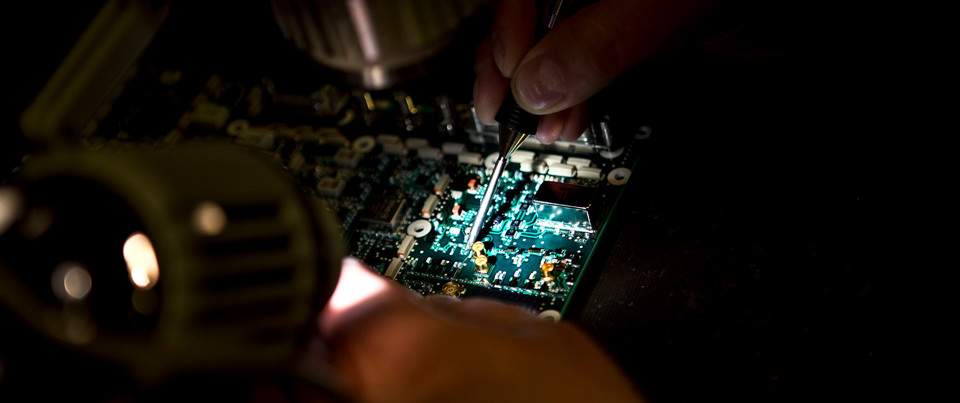 Electronics Manufacturing
Ensure quality is at its highest with our in-house design, production and advanced testing facilities for complex electronics.
An EMS Contractor Capable of Classified Projects
When timely delivery, classified handling and high-quality assurance are all crucial to the success of your project.
At Terma, we have the ability to handle classified projects (ITAR) and manufacturing programs. At our state-of-the-art electronics manufacturing facility, we work diligently to deliver electronic components and systems of the highest quality that are manufactured in a secure environment and completed on time.
Calibration and Quality Certifications
We are certified to ISO 9001:2015, EN 9100 and NATO AQAP 2110, NATO Quality Assurance Requirements for Design, Development and Manufacturing. We maintain an in-house calibration laboratory. Our calibration services meet the requirements in ISO 10012:2003. Our calibration services establish direct measurement tractability to international standards.
Discover Our Capabilities
Circuit Card Assembly, Box Build and Systems Level Assembly
Highly skilled employees and +70 years of experience in Design and Manufacturing of Complex Electronics, provides our customers with an End-to-End solution, where we support their requirements on a Build to Print or Design to Specification,  we can support our customers from the early Concept and Requirement Phase, through Design, Qualification and Manufacturing – with the highest focus on efficiency and cost.
Advanced In-House Testing
We provide in-house testing for all applicable areas, including advanced testing of space equipment. We have the capacity and experience to perform qualified testing of mission-critical equipment in both space and military applications. Our facilities include clean rooms, optical laboratories, environmental test facilities, and many others.
Military- and Space-Grade EMS
We deliver Electronic Manufacturing Services for mission-critical equipment — areas where reliability is of the essence failure is not an option. Regardless of the field you are operating in, you will have peace of mind with a level of quality equivalent to that of our military and space equipment.
High Efficiency and High Frequency Electronics
We deliver only high-performance electronic equipment. We deliver complex electronic solutions for space ventures and military use — for example, High Efficient Power Supplies, High Frequency and Signal Processing Equipment.
Professional Supply Chain Management
We manage all aspects of supply chain management. The aim is to realize low total costs of acquisitions while maintaining the highest possible quality and an uninterrupted flow of materials, products, and services.

Our high standard is achieved through an integrated effort of supply chain management disciplines which include preferred supplier initiatives with our supplier base, materials and production planning via our ERP system, engineering support, production improvements, subcontractor partnering, and competitive inventory management practices.
Workspace Facilities and Skills
EMC/EMI Testing
Clean Room facilities
Autoclave bonding
Selective soldering
Vacuum soldering
Perylene Coating
In-house Calibration Laboratory
Environmental Testing including temperature, shock vibration, and Burn-in
A Close Partner
At the beginning of a new program, we establish Integrated Program Teams (IPT) as a cornerstone to achieve and maintain customer satisfaction. These empowered teams represent the key functions and are responsible for the successful fulfillment of customer expectations.

The IPTs are multi-disciplinary teams that quickly and effectively address and resolve all issues in the program. Success is realized by the ability of the team to focus on commitment to the customer.
Need more details?
Then download our materials
Related Solutions
We offer Electronic Manufacturing Services within the following areas: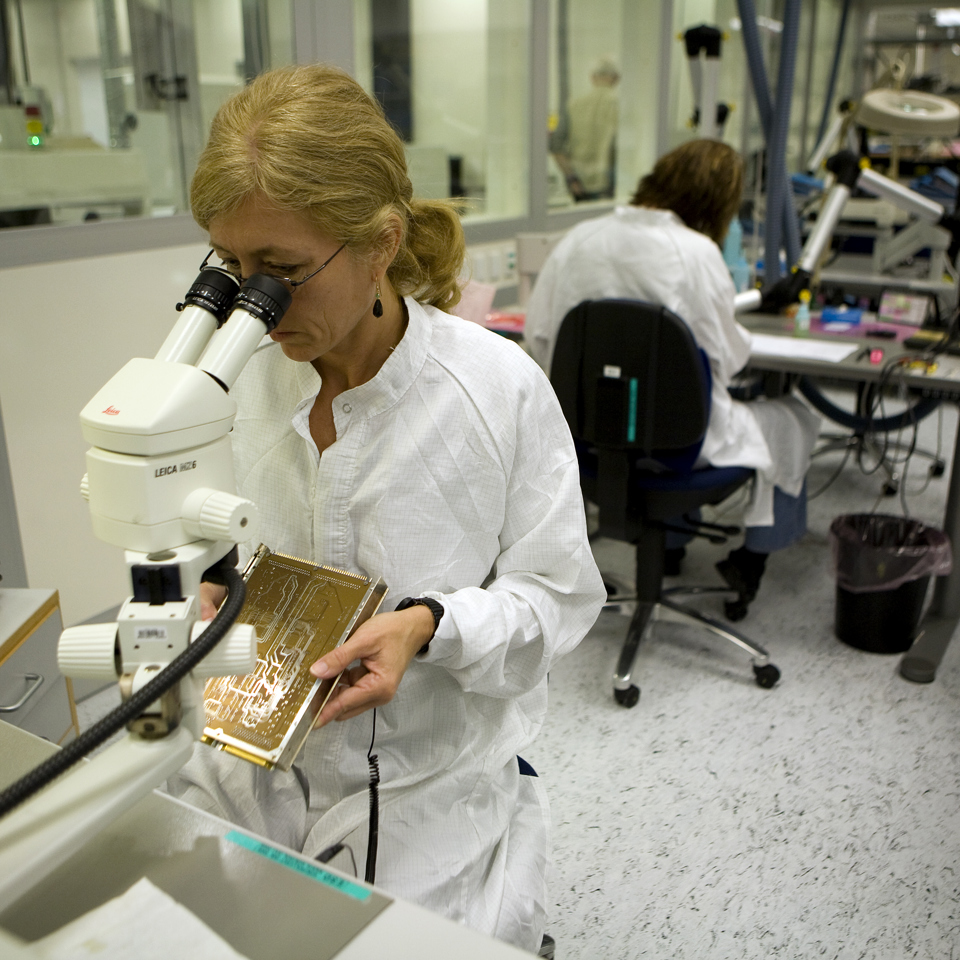 Space
Onboard Equipment
For a mission-critical segment like space, success is mandatory. We offer paramount equipment, like our modular power supply system.
Learn more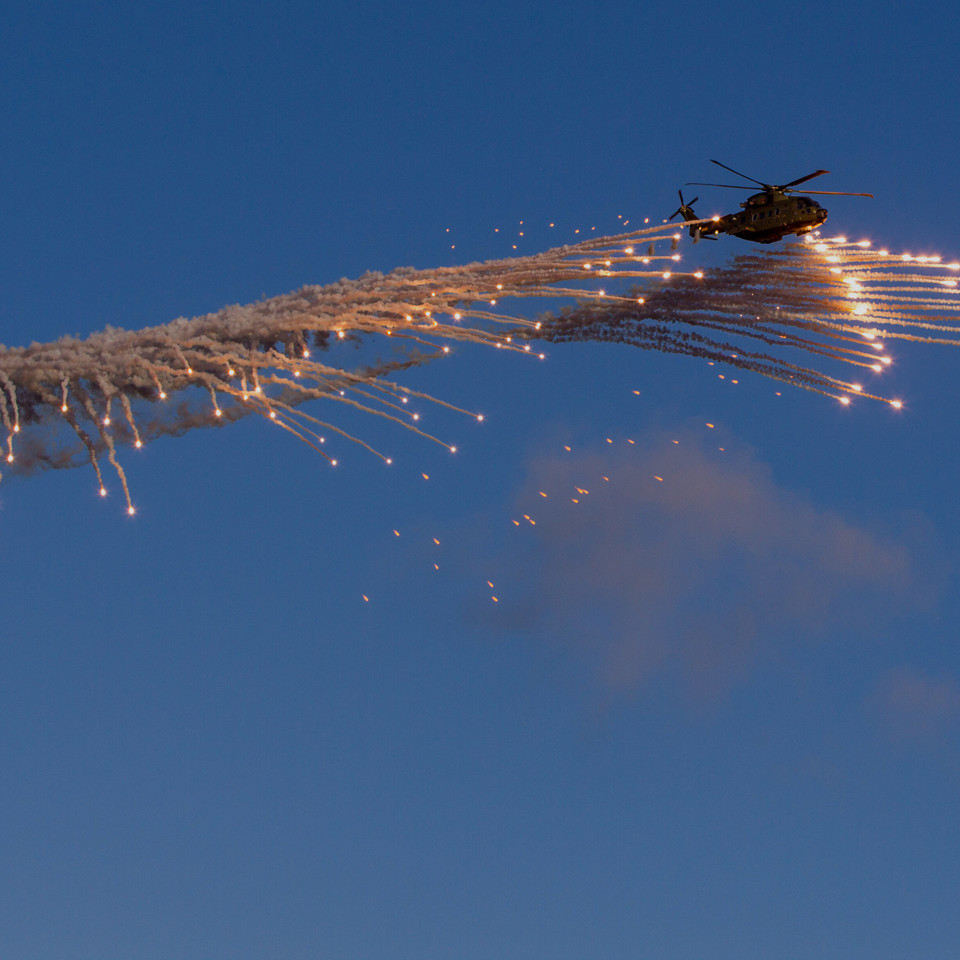 HeninngStaun.dk
Air
Electronic Warfare
Our solutions for Electronic Warfare increase survivability and reduce stress on pilots in critical situations.
Learn more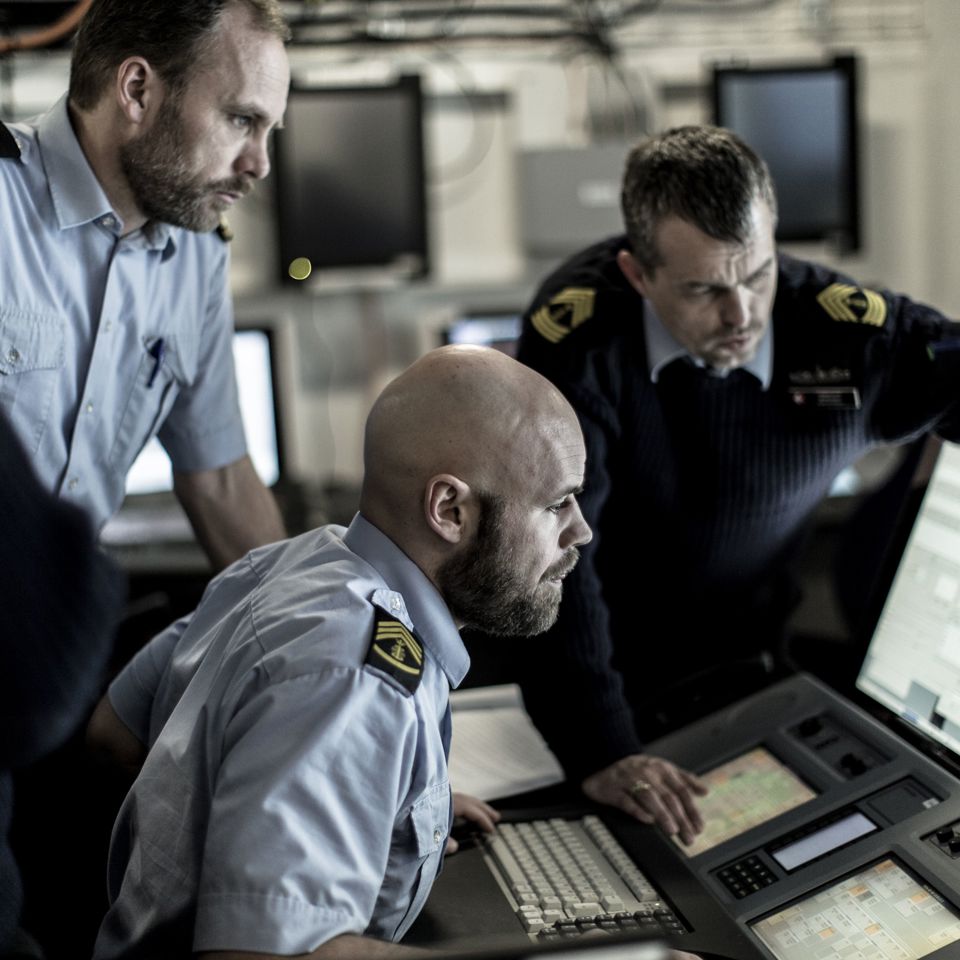 Sea
Naval Command and Control
By integrating sensors and effectors into one closed system, our Naval C2 suite provides operators with complete situational awareness.
Learn more