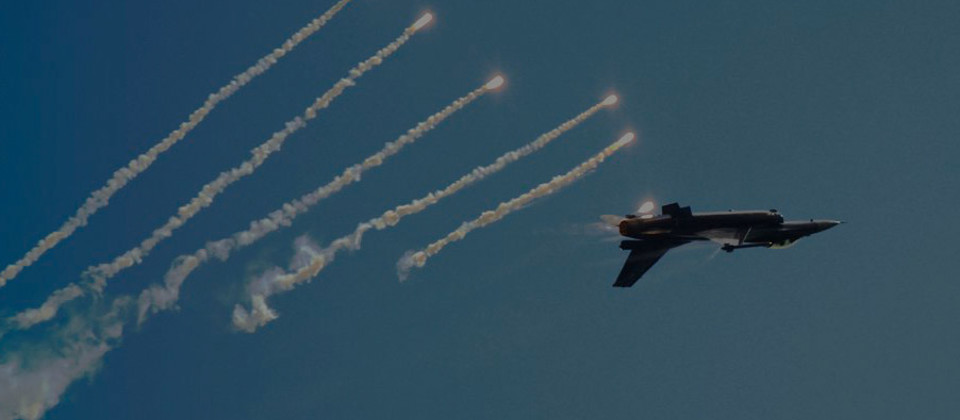 Royal Danish Air Force
Secure Warfighters, Aircraft and Nation
Keeping warfighters and assets safe is a matter of national security.
Keeping Your Pilot in Control at all Times
While our systems for Electronic Warfare do apply a high degree of automation, the level of user-friendliness is equally high, making our systems easy to control and understand.
Advanced protection should allow the pilot to feel protected, not dazzled or confused. At Terma, we are developing our solutions to be supplemented by artificial intelligence and other advanced technologies. However, regardless of these advances, usability is crucial. It is our priority that the pilot not only is safe, but also feels safe and in control at all times during a flight.
Keep your warfighters safe — choose an experienced contractor. No aircraft flight with our controllers and self-protection integrated systems has been lost in combat.
Keep your budget low with competitive engineering costs and strong guarantees of service. We serve you long-term — with sustainment, repair and return of your systems without delay.
Ensure optimal performance by implementing the best contemporary technology, while keeping the delivery time short.
Keep Up With 5th and 6th Generation Aircraft
Within electronic warfare, keeping up with contemporary and future aircraft generations is crucial. This can be achieved through investing in software and equipment that is interoperable with new platforms, systems or sensors that come onboard your aircraft.

At Terma, we provide future-ready solutions that are easily adaptable in order to meet the newest requirements of modern, airborne warfare.

While some of our self-protection systems sold 25 years ago are still functioning today, this is only possible because we are thoroughly dedicated to producing dynamic, future-oriented solutions that can be updated to meet the new challenges warfighters face today and tomorrow.
How we help protect aircrew and aircraft
Self-protection systems and countermeasures are based on decades of experience yet still incorporating cutting-edge technologies.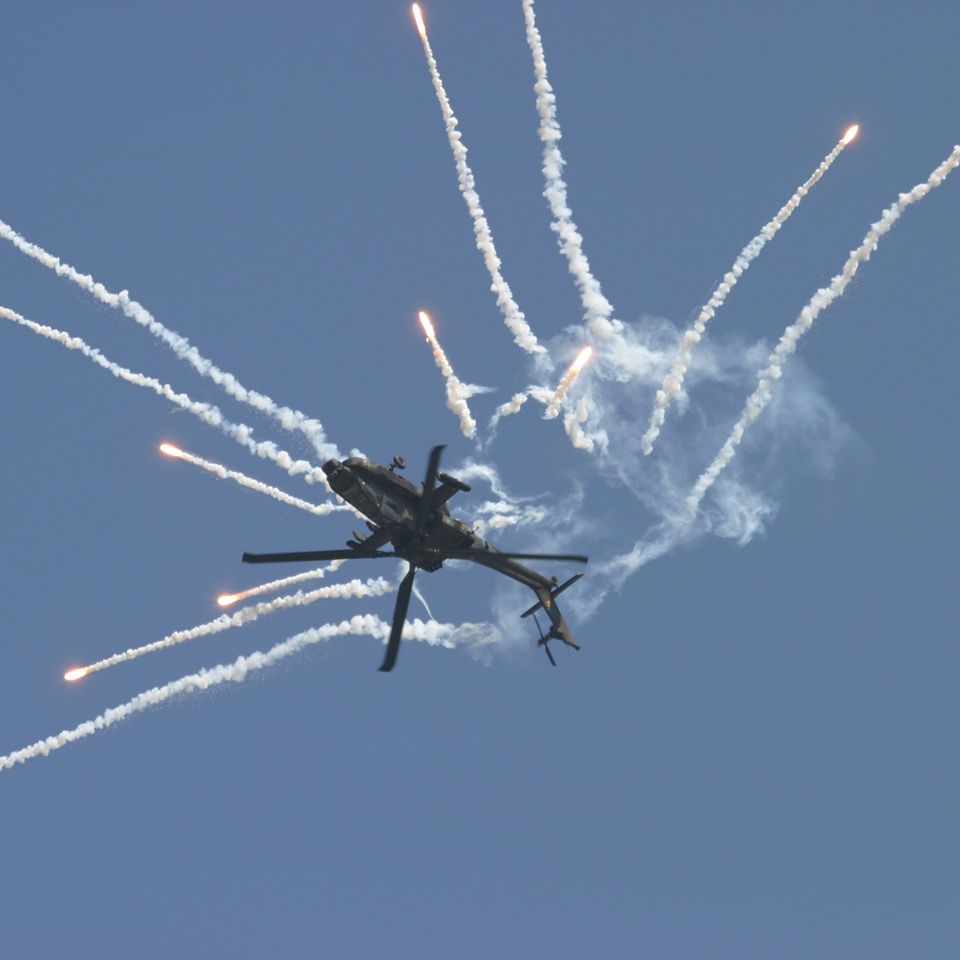 Ian Nightingale
Self-protection
Interoperable Solutions Across Your Aircraft Fleet
We have delivered solutions all over the world utilizing our fast-responding and experienced organization and modular product portfolio.
Our self-protection solutions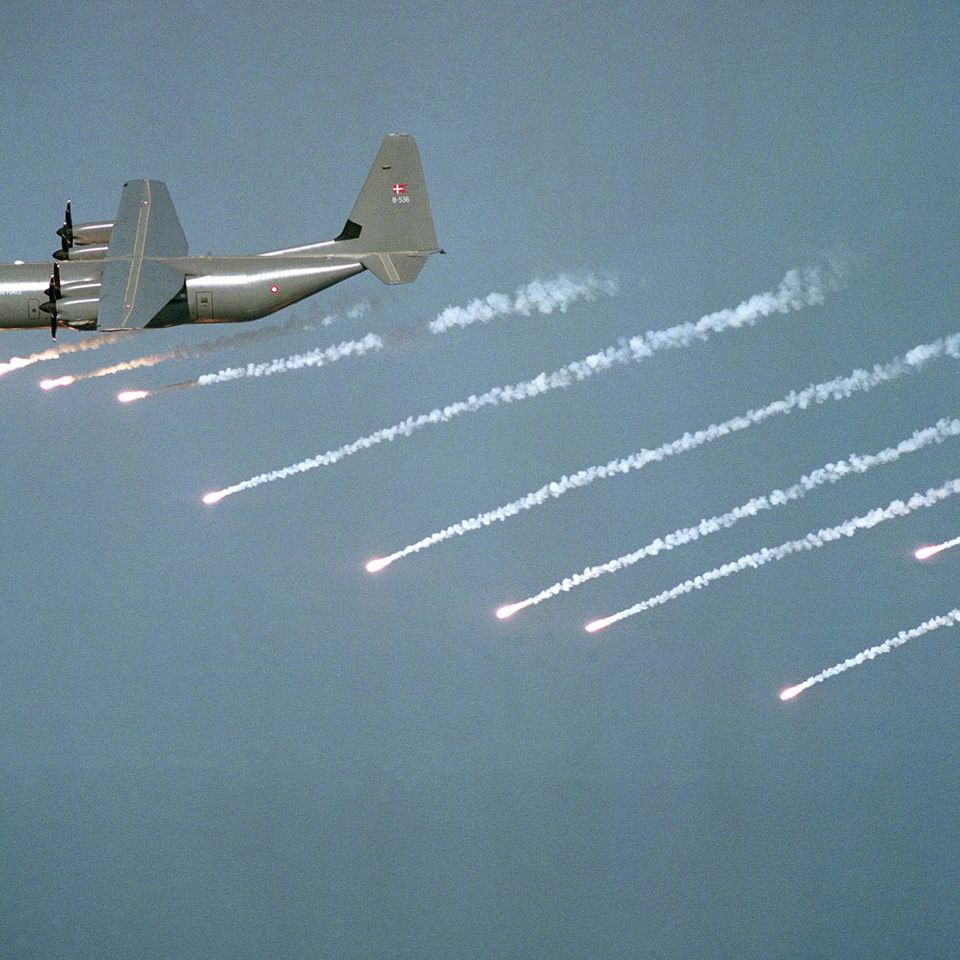 Royal Danish Air Force
Countermeasures
Accurate and Effective Automatic Response
At Terma, we produce advanced countermeasure dispenser systems for all types of military aircrafts. With countermeasure solutions from Terma, we will coordinate, integrate and operate with expendable countermeasure payloads on fighter jets, transport aircraft and helicopters.
Our Countermeasures systems
Experienced, Open and Honest Integrator
At Terma, we are experts at integrating our Electronic Warfare solutions with just about any other system and have a long list of references including both fighters, helicopters, and transport aircraft.

We pride ourselves on a long history of open and honest cooperation with our customers and partners. Our partnership approach entails:
Complying with European and US aviation security standards
Operating in close collaboration with specialists and governments
Holding and maintaining our Design Organization Approval (Part 21 Approval)
For our customers, this means shorter delivery times, higher quality and problem-free approval by governmental and official bodies.
Qualified, Local Support on Solutions
With Terma, you get a qualified partner that makes sure your solution lives up to both national and international standards and protocols. We have extensive knowledge based on many years of providing solutions to NATO nations.

We are experts in understanding and meeting your exact needs. Together, through diligent dialogue, we can create ideal solutions.
Contact us
If you have any questions about self-protection solutions, please send us a message.

Royal Danish Air Force
Air
Life-long Service & Support
We support our customers during the product life cycle to maximize availability, enhance product lifetime, and optimize cost of ownership.
Check out our support and services
Want to learn more?
If you have any questions about self-protection solutions, please get in touch with our expert.