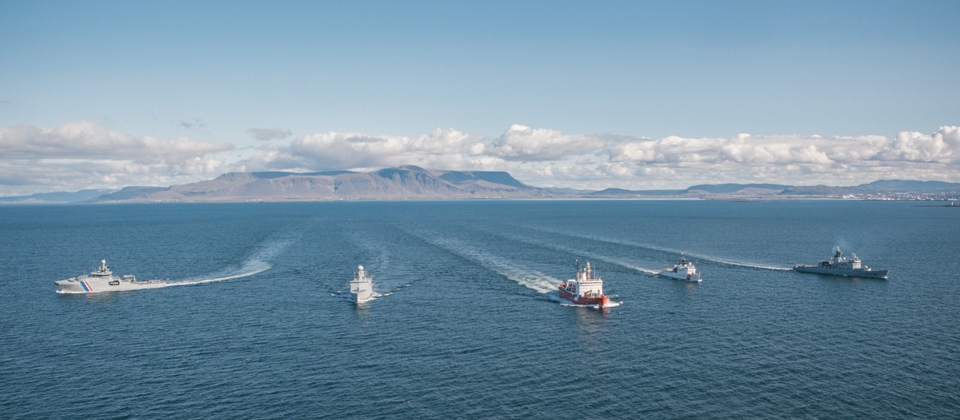 Royal Danish Navy
Tactical Data Link
The C-Link Tactical Data Link module provides various Tactical Data Links for NATO customers and Terma Link for non-NATO customers. Multil-ink solutions are also available.
Tactical Data Link (TDL) is used to ensure exchange of a Common Operating Picture (COP) between cooperating units.  Whether this COP being airborne, sea- or ground- based, a TDL is required to exchange real-time tactical data securely and reliable. TDL enables interoperability working in an international environment.

C-LINK is the collective name for the various TDL supported by the Terma C-Flex Command & Control system.

C-LINK can be used onboard different platforms, such as: ships, helicopters, Maritime Patrol- and Surveillance Aircrafts, Headquarters or Operation Centres.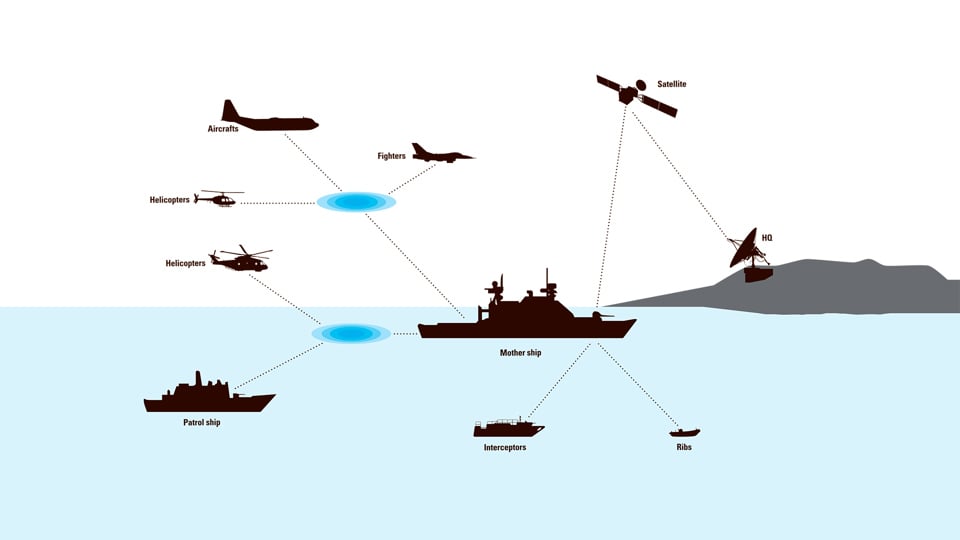 C-LINK is the collective name for the various Tactical Data Link's (TDL) supported by C-Flex.

For NATO nations C-Flex supports:
Link-11
Link-16
Link-22 (prepared for)
JREAP C.
As an alternative for non-NATO nations Terma offers
The Link T interface implemented is based on the Link-16 data model.

The C-LINK implementation is a fully integrated application in C-Flex and based on intuitive Windows based Human Machine Interface (HMI)/Graphical User Interface (GUI), ensuring ease of use to the operators and requiring a minimum of training and education.
The fundamental types of information, for which a C-LINK application in C-Flex can exchange data, are:
Own Unit and Platform Status
Tracks
Track Management
Electronic Warfare
Anti Submarine Warfare
Intelligence
Commands
Engagements
Fighter Control / Mission Assignments
Points/Lines/Areas
Pointers
Free text
C-LINK supports various means of communication depending on the TDL solution chosen:
HF
VHF
UHF
SatCom
IP Networks (JRE/SimpleJ)

Steffen Fog, Royal Danish Navy
Terma LifeCare
Life-long Service & Support
All products are eligible for our industry leading service agreement, Terma LifeCare. With Terma LifeCare you will minimize downtime, get hardware and software upgrades at reduced and known costs, get full transparency and knowledge of your system's lifetime cost and much more.
Need more details?
Then download our solution materials
Want to learn more?
If you have any questions about naval solutions, please get in touch with our expert.
Senior Sales Manager, Naval Sales
Søren Nordby
+45 8743 6000
sono@terma.com