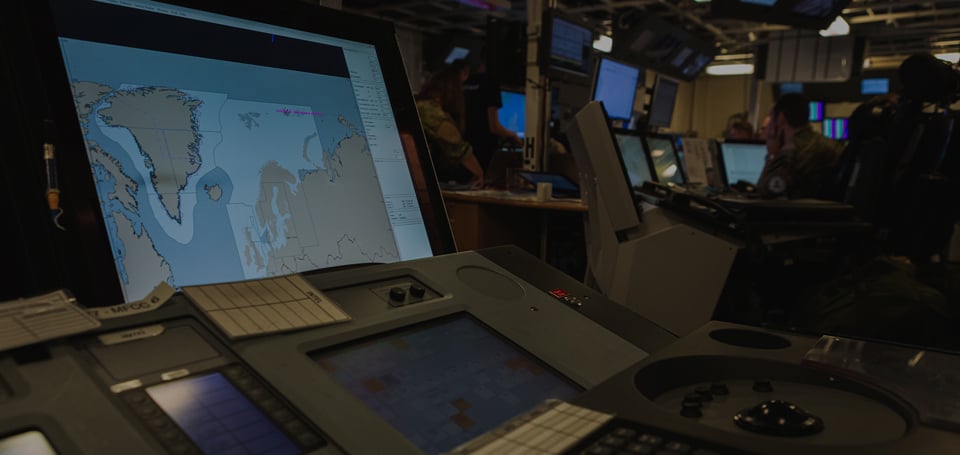 Superior Protection of Your Waters
Advanced countermeasures and absolute situational awareness.
Telling Friend from Foe
Naval threat situations often carry immense complexity. Even telling friend from foe can be challenging when faced by a multifaceted threat environment. However, our C-Series suite gives your navy the upper hand.
Unsurpassed situational awareness and intelligent decision support are just two of the core capabilities we can offer your navy vessels. Our technology allows you to see through the clutter of naval encounters and provides your officers and operators with state-of-the-art CMS systems and dependable countermeasures against multilayered air and surface threats. In other words, our C-Series for naval platforms will keep you ahead of the game in any situation.
We offer combat proven naval solutions for missions where failure is not an option.
Our naval systems have been deployed by allied navies around the world and have proven effective in Flag Officers Sea Training (FOST).
C-Series offers a versatile and modular solution purposely tailored for fast attack ships, naval OPVs, frigates and corvettes that need to act in hostile environments.
Respected by Navies – Proven by Reality
Today, our C-Series systems are in active service in navies around the world.

With more than 35 years' experience of delivering high-quality systems for enhanced situational awareness and self-protection, we bring not only the newest and most advanced technology to the table, but years of experience and know-how. Know-how that serves to provide your marines with intelligent, comprehensive and timely decision support.

With the C-series, your navy benefits from our long heritage as a combat proven systems integrator and C2, C3 and C4IRS supplier for allied navies. For the C-suite, we have compiled all the knowledge and understanding of the maritime threat environment into an easy-to-use command & control system for vessels ranging from amphibious vessels to frigates.

At Terma, we consider solutions for naval combat as one of our core business areas, and every year we dedicate thousands of hours to research and development to maintain our position as a world leader in technologies providing situational awareness and intelligent threat response.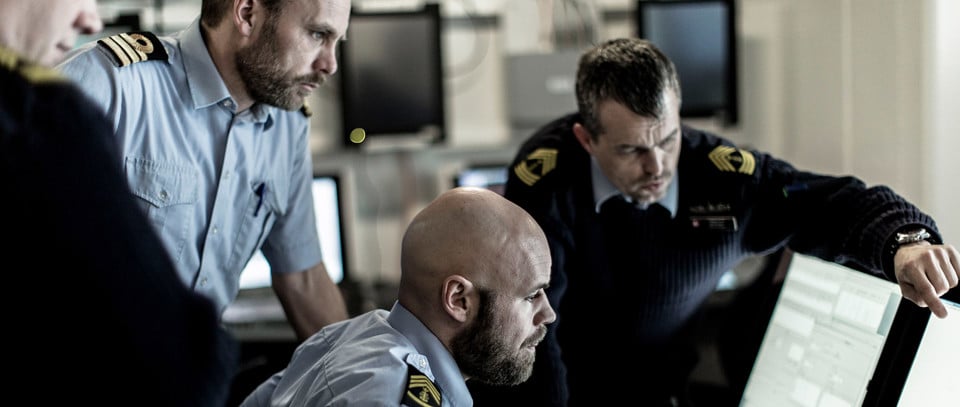 Defending Your Country
Defending your country in naval warfare is rarely a task assigned to a single maritime unit. In the battles and conflicts of today, interoperability and common situational pictures become increasingly important.

As a renowned systems integrator and C2, C3 and C4ISR-provider, we ensure full interoperability and a common situational picture between all military domains and platforms, and throughout the chain of command.

By sharing, integrating and merging sensor data and intelligence from across military platforms, naval vessels benefit from not only their own antennas and cameras, but also 3rd generation platforms and even military satellite information.
Integrate Any Sensor and Gain Full Situational Awareness
At Terma, our engineers understand both the hardware and software side of naval command and control. As a result of our extensive experience in producing some of the world's best radars, we understand the abilities and shortcomings of each sensor type.

Through our partnerships and our profound understanding of naval hardware, we are able to provide a combat ready system that will integrate any sensor and any naval weapon currently in service, regardless of the manufacturer. This ability means securing your marines with their preferred equipment while keeping costs low
Solutions for Naval Combat
We provide an array of proven and future ready naval solutions. Each is designed specifically to serve allied navies in the best and most efficient manner possible.

Terma LifeCare
Life-long Service & Support
All products are eligible for our industry leading service agreement, Terma LifeCare. With Terma LifeCare you will minimize downtime, get hardware and software upgrades at reduced and known costs, get full transparency and knowledge of your system's lifetime cost and much more.
Want to learn more?
If you have any questions about naval solutions, please get in touch with our expert.