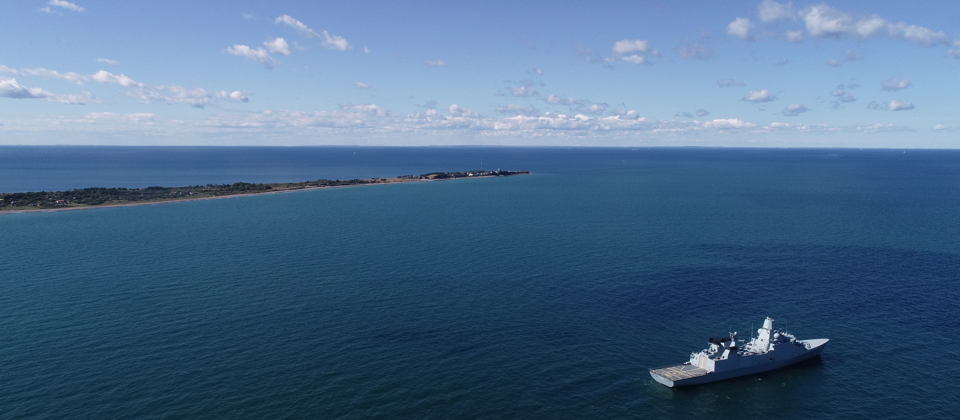 Naval Radar Surveillance
Excellent operational capabilities combined with unique drone detection.
Proven small target detection
A Naval radar with unique performance, used by Navies across the world.
Detection of small drones up to 5 km, single and swarms
Lower airspace situational awareness
Superior surface and small target capabilities
Multi-purpose naval radars
Our SCANTER X-band Navigation, Surface Search and Short-Medium Range Air Surveillance Radar Systems are complete radar sensor systems with proven small target detection capability to assist navies and other authorities in efficiently monitoring illegal activities such as drug trafficking, smuggling, illegal immigrants, piracy, illicit fishing, terrorism, etc. It is perfectly suited for high-definition ship navigation, sea surface surveillance and short-medium-range air surveillance.

At an affordable price, the SCANTER radar systems are specifically designed to enter service where the commercial marine radar fails to meet the requirements for noise and interference rejection, signal processing, electronic interfacing, signal distribution, and resistance to a tough environment.

We have accumulated a deep and thorough know-how about radar sensor technology comprising advanced signal processing and high performance antennas specifically tailored for small target detection in rough weather conditions. Terma's SCANTER naval radar sensors are operational in navies worldwide.
New capability – manage the drone threat
Combining the already excellent detection capabilities with advanced artificial intelligence classification, the SCANTER 6002 radar is now able to detect, track and classify small autonomies or remote-controlled drones. This will allow navies to detect and protect assets against spying and hostile attempts by small drones.
The optimized ET2 tracker tracks all targets including drones, simultaneous with other air and surface targets, leaving no targets to be undiscovered. To separate the drones and other targets of interest, the radar has been updated with advanced artificial intelligence classification. The AI classifier is able to classify even the smallest drones at impressive distances, hereby assisting the operators to classify the targets of interest, including drones.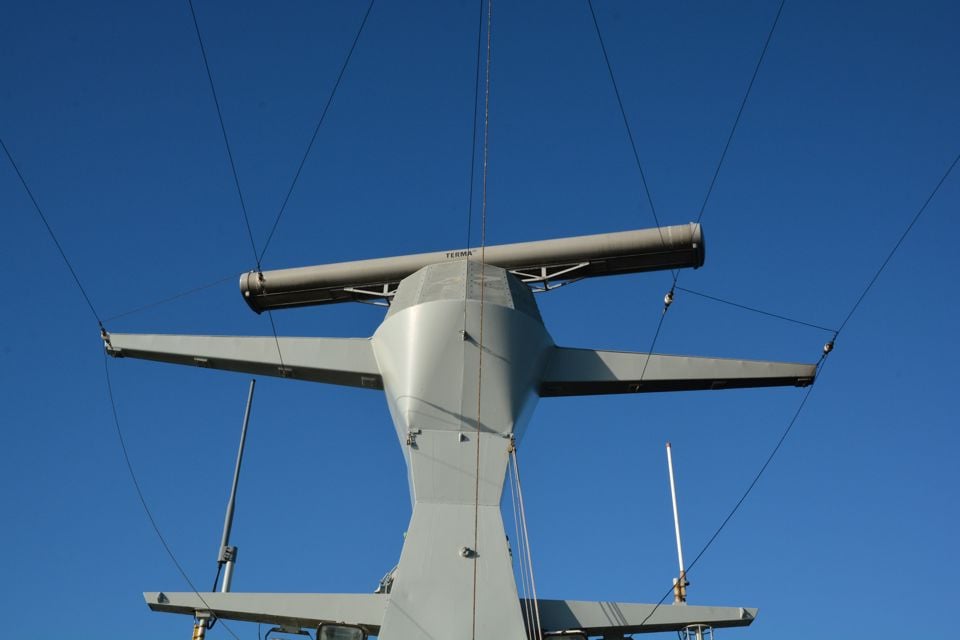 TERMA LIFECARE
LIFE-LONG SERVICE & SUPPORT
All naval surveillance products are eligible for our industry leading service agreement. With Terma LifeCare you will: Minimize downtime and maximize your surveillance effectiveness, know the costs of hardware and software upgrades in advance, gain access to rebates on upgrades and system changes and get full transparency and knowledge of your system's lifetime cost
Contact us
If you have any questions about our naval radars, please send us a message.
NEED MORE DETAILS?
Then download our solution materials
Related products
Royal Australian Navy
MARITIME MISSION SYSTEM
Our C2 platform, C-Flex, offers a reliable in-service NATO proven Command and Control capability, developed and matured in close cooperation with the Royal Danish Navy. Our system is providing the operator with the best possible decision support while still being a cost-efficient solution.
Want to learn more?
If you have any questions about naval solutions, please get in touch with our expert.