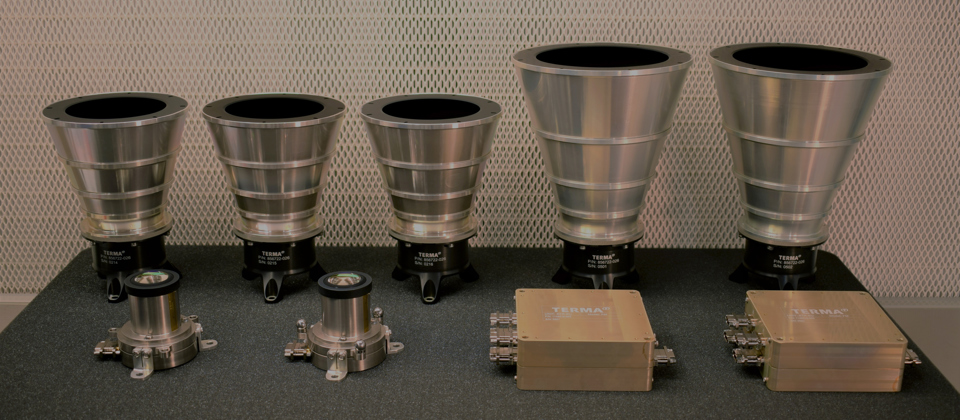 Star Trackers
Fully autonomous attitude determination and world renowned accuracy.
We have a long heritage in autonomous star trackers. We presently offer four star tracker designs:
The T1 star tracker is our newest generation arc-second class star tracker.
The T3 star tracker is a compact version of the T1 star tracker with built-in high reliable COTS electronic unit.
We have developed a miniaturized Dynamic Optical Ground Support Equipment (DOGSE) ideally suited for both open- and closed-loop star tracker tests.
The HE-5AS star tracker is our legacy star tracker with flight heritage from a large number of units in orbit on spacecraft owned by the European Space Agency, the U.S. Department of Defense and many others.
Need more details?
Then download our solution materials
Want to learn more?
If you have any questions about Star Trackers, please get in touch with our expert.