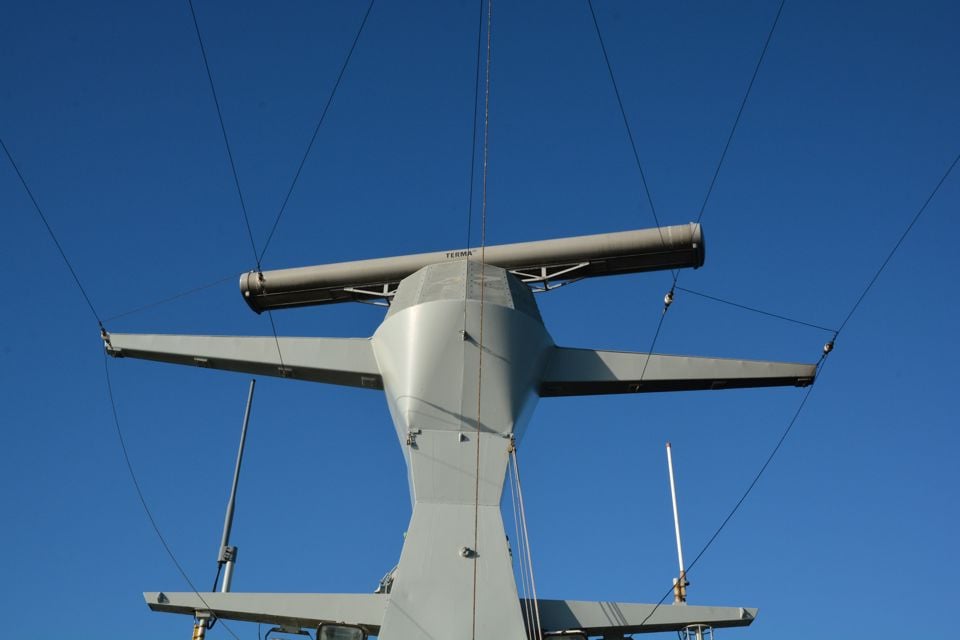 High Predictability is Essential
Terma Lifecare gives you transparency of your naval products — through known costs, short service responses and swift delivery of spare parts.
Terma Lifecare
Our naval solutions keep navies and commercial vessels safe and secure. With Terma Lifecare, you ensure that your solutions remain operational and that your investment is protected.
Uninterrupted operation of mission critical solutions is crucial for national security and the safety of people. Therefore, we offer Terma Lifecare, an industry leading service solution ensuring reliable delivery of key service elements such as Support, Field Services, Spare Parts Supply and Repair that all help manage the risk of system downtime.
Services
We offer a range of services for surveillance and mission systems at sea covering naval radar systems, command and control systems and self-protection systems in the maritime domain. Our services include:
Qualified Support Without Delays
Our Operations Center is operated by highly qualified service engineers possessing significant in-depth technical expertise and professional troubleshooting skills. This has its obvious benefits: The first responder is able to initiate root cause identification without the hazzle of escalation, tedious case transfer etc. The result is that in more than 80% of support cases, we resolve the reported issue the first time you contact us — without even going on-board.

Support is available through our online support system as well as phone and email. Correspondence regarding reported request and issues is logged and journalized for our joint convenience.
Field Services with Minimal Waiting Time
When you are in need of a field service visit, our service agreements guarantee prompt on-site assistance. A Terma Lifecare Service Level Agreement is your guarantee for the availability of top-shelf field service engineers.

As part of Terma Lifecare, you get access to:
More than 30 Terma service engineers averaging more than 25 years of experience
More than 20 Terma-certified service engineers available through certified Service Partners.
We are the experts when it comes to our own solutions, and with Terma Lifecare your warranty is maintained after our visit.
Short Delivery Times Guaranteed
When you decide to join Terma Lifecare, you receive guaranteed delivery times for spare parts, repairs, and services. This guarantee provides customers with peace of mind; should an interruptible error occur on your solution, Terma sits stand-by to assist.

Spare part stockpiles for both commercial-off-the-shelf and Terma-produced parts are scaled to match Terma Lifecare customers support needs, identified by Terma Lifecare Service Level Agreements that are tailored to match each customers individual requirements with regards to lead times and service levels in general.
Repair or Part Exchange, whichever you prefer
At the Terma specialized repair facilities, specialists work with the sole purpose of bringing failing equipment back to full operational state, while ensuring that repairs are commenced in accordance with equipment specifications and standards.

For customers that are not interested in spending precious time waiting for repairs to complete, Terma offers to exchange defect parts with refurbished parts at the same cost and warranty conditions as standard repair, but with much faster turn-around-time. And with our top-level repair service, the defective part does not even have to be decommissioned from the operation system prior to customer receiving the exchange part.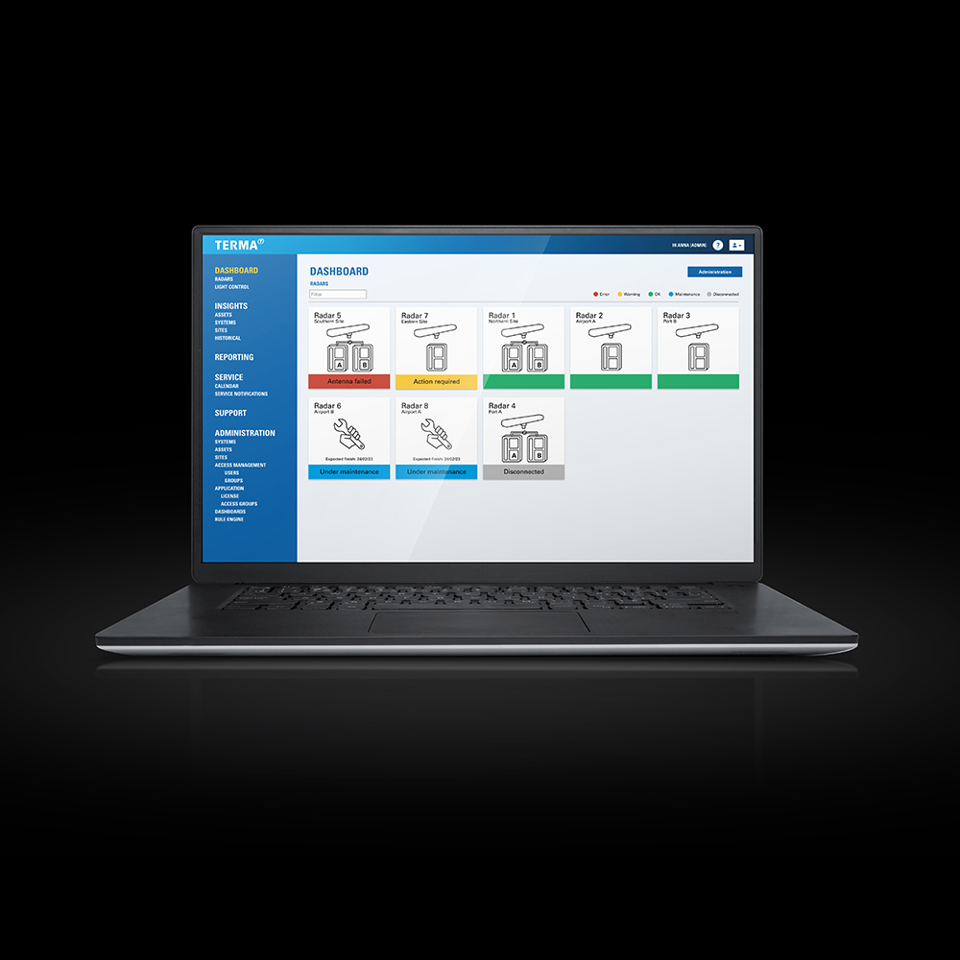 Digital Radar Services
Terma Connect
Imagine always being up to date with the current operational state of your SCANTER radar systems. Terma Connect makes this possible.
Terma Connect
Benefits
Why get a service agreement for your radar systems? Here are some of the benefits.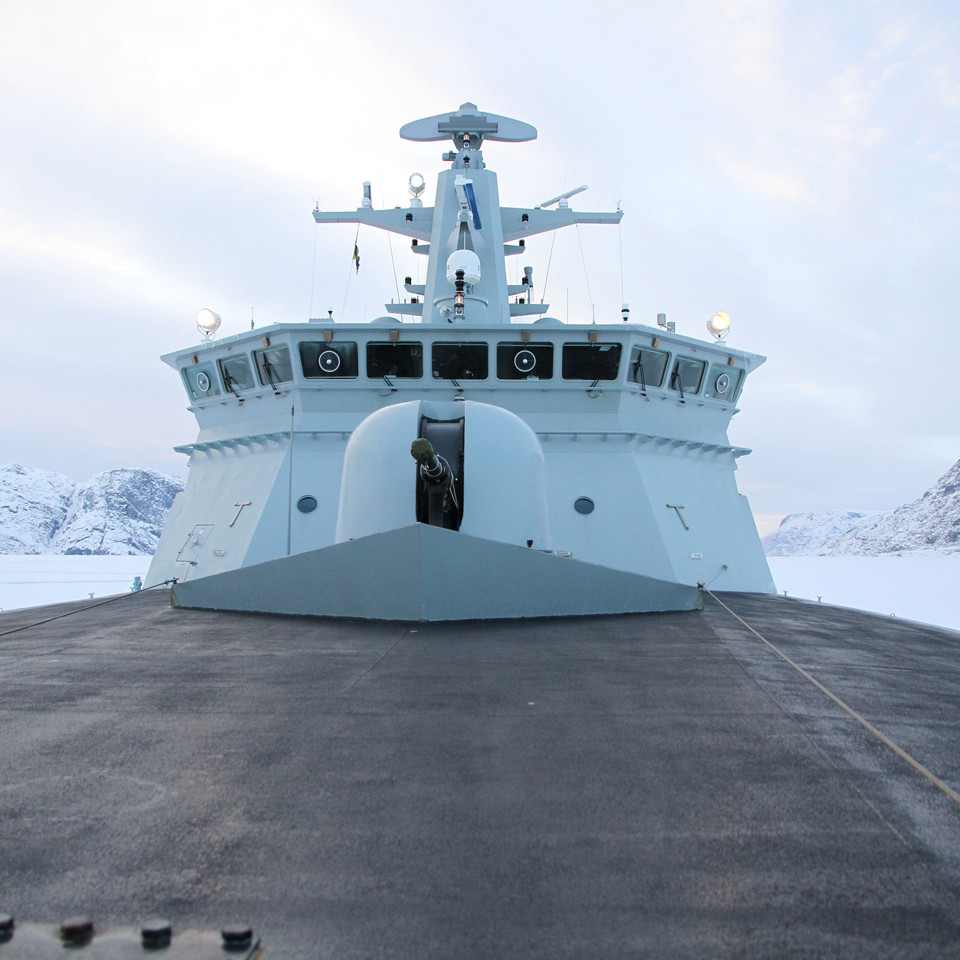 Anders Fridberg, Royal Danish navy
Benefit
Protecting Your Investment
As a leading mission system supplier in the naval domain, we are aware that our solutions provide critical functions at sea, all over the world. This is one of the reasons we have developed Terma Lifecare. We want to provide you with the ease of knowing that everything is under control if an issue occurs. Furthermore, you obtain the ability to downsize your own maintenance organization.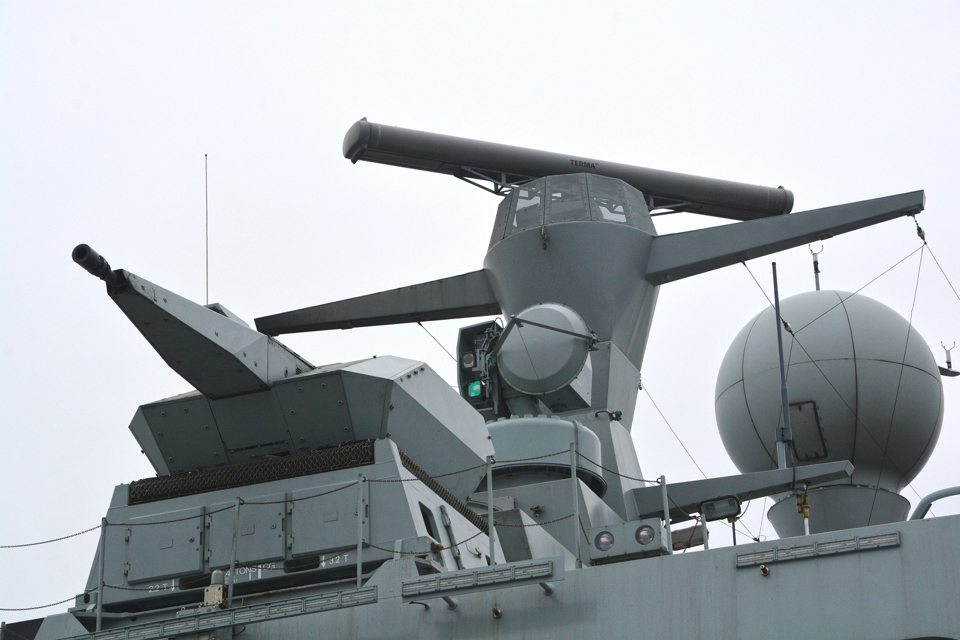 Benefit
Minimized and Managed Risk of Downtime
Standby service engineers with priority access to spare part facilities and repair workshops ensure that all Terma Lifecare customers are served with high priority. This means help is always there when you need it, with guaranteed response, repair and delivery times. With Terma Lifecare, ensure uninterrupted operation of mission-critical systems.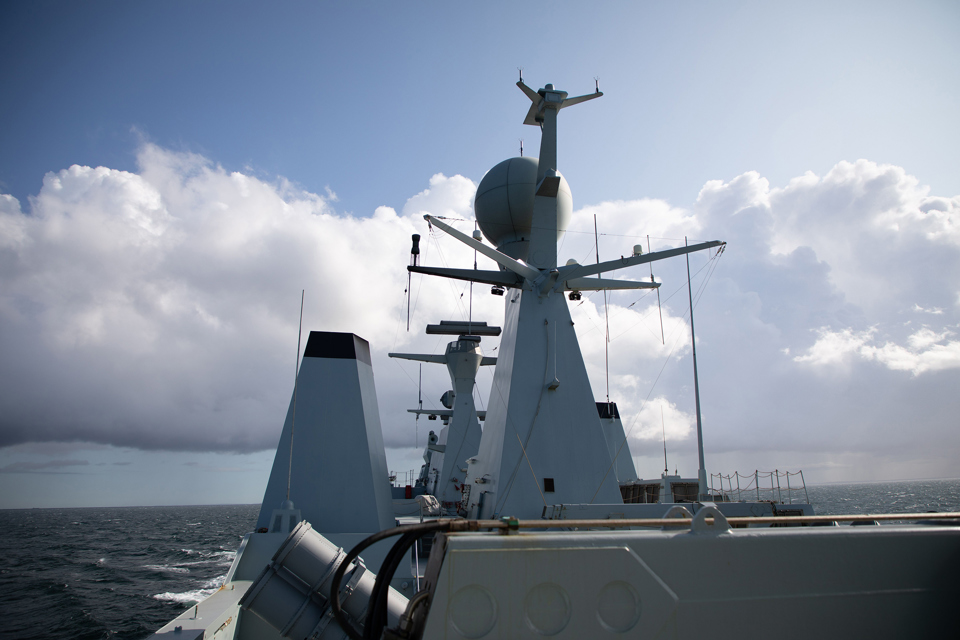 Benefit
Transparent Maintenance Budgets
With Terma Lifecare, obtain reduced and transparent system maintenance budgets. You have fixed terms and conditions for the duration of the agreement, and services are delivered at fixed prices. When operational availability is imperative, peace of mind is as well — this is accommodated through reduced downtime and foreseeable costs.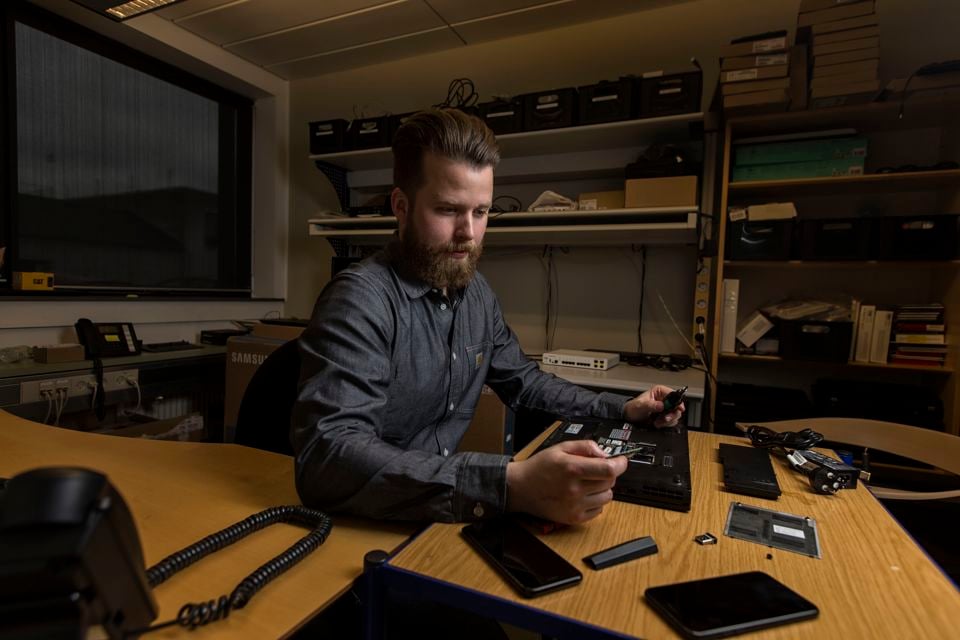 Technical Support
Submit a request
Visit our service desk to submit a request regarding your naval products.
Go to service desk
Contact us
If you have any questions about our Sea Services, please send us a message.
Need more details?
Then download our materials
Want to learn more?
If you have any questions about services, please get in touch with our expert.